Answered
I have 3 saw blades, 2 large and one medium size. I want to do something cute with them and hang them on the outside of garage but I'm not an artist so any suggestions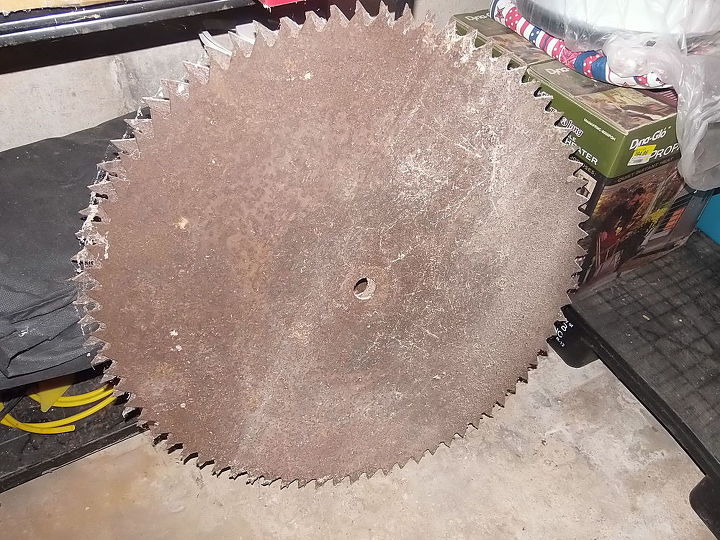 Related Discussions RF
on Aug 09, 2016
I have all of the parts of a ceiling fan. I'm too craft to throw it away, but I haven't been able to think of anything for them, yet, either. Ideas?

Wendy
on Jan 20, 2019
Okay, Hometalk. I have about 7 of these (they are recycled chewing gum boxes) and I really want to make something creative with them. Give me your wildest ideas!
Margie
on Apr 12, 2018 Mari
on Mar 27, 2017
I took down my verticle blinds, got rid of the 120 ft rod, but would like to do something fun with the vinyl blinds/slats. Any ideas?????

Dawn Otterwman
on Nov 28, 2015
I can't get myself to throw these out because I think there must be a cool project for them. Loretta
on Sep 16, 2018
Any suggestions for using Slim Fast empty bottles?Thanks...Loretta

Anita Ahmed
on Apr 19, 2016
Hi , can you please tell me what I can do with leftover tiles (from the kitchen and bathroom)? Can I use them in the backyard or anything else? I like the idea of c... See more