Answered
I have 3 saw blades, 2 large and one medium size. I want to do something cute with them and hang them on the outside of garage but I'm not an artist so any suggestions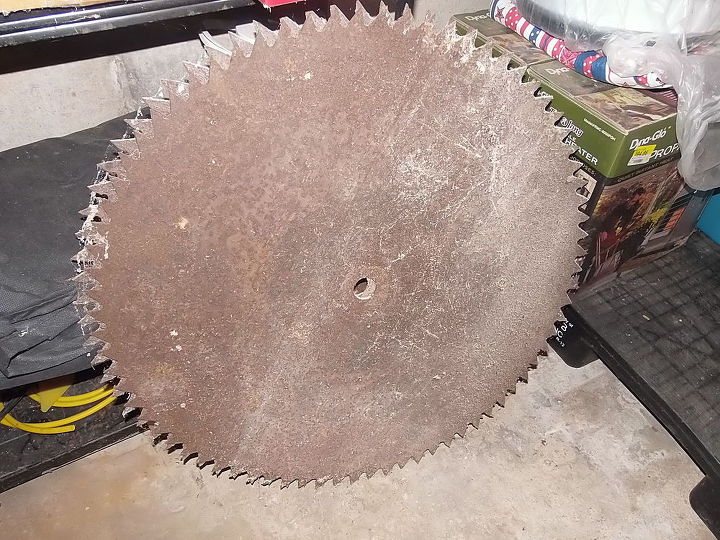 Related Discussions RF
Answered on Feb 25, 2019
I have all of the parts of a ceiling fan. I'm too craft to throw it away, but I haven't been able to think of anything for them, yet, either. Ideas?

Bernice H
Answered on Dec 14, 2012
I was just on another site..and read a purpose for old cd/dvd racks: use in bathroom to hold extra tp, hand towels etc. Or in garden to hold little bird houses, prett... See more

Joy Elizabeth
Answered on May 24, 2019
We replaced the railing on our deck, and I have lots of scraps left over. Does anyone have any clever ideas to use them?

Teresa Irwin Chism
Answered on Oct 14, 2022
Have 100s of Crown Royal bags mostly green but a few purple, & brown. Any ideas on best purpose? Blanket Possibly and if so, how?
GrammaLee
Answered on Apr 20, 2020
I have these " blocks" from a box containing a computer. I kept because I want re use as much as possible and these have me stumped.

Maria
Answered on Aug 12, 2023
I'm looking for ideas on how to repurpose potato chip canisters other than storing food in them.

Tink Landrum
Answered on Aug 27, 2023
What can I make with old tongue and groove boards that I took out of my house? Thanks!