What is the best way to hold down log slices used as a walkway? Answered
I put down 2" log slices to be used as a walkway but they are not staying in place. They are on top of rock and now, they are slightly down with spray rubber adhesive. Some stuck while others didn't. I used 6 cans. It looked great when i first did it and they were all uniform..But our four dogs had other plans for them. Thanks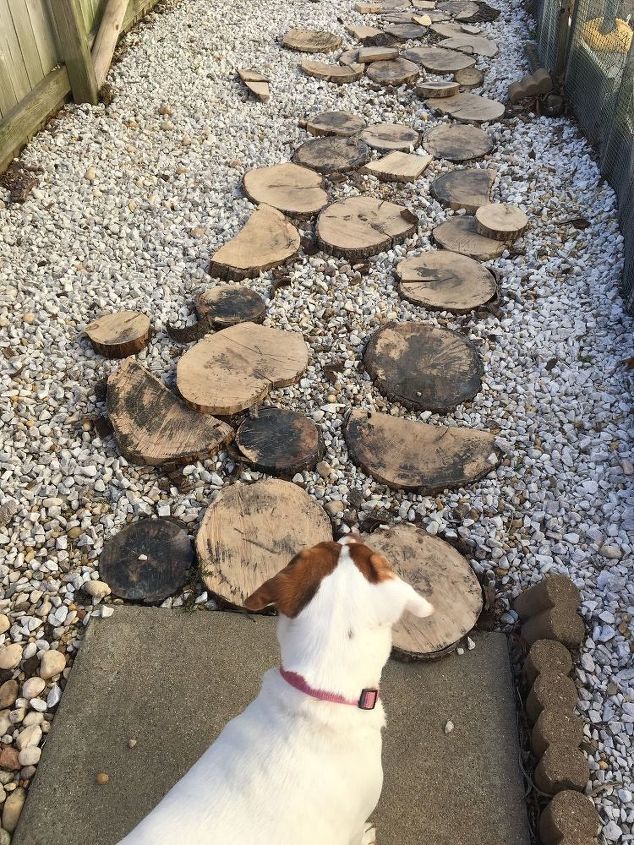 Maggie trying to decide which slice she wants to move next..