How do I get wasps from hanging around my house? Answered
Our home has wood siding and a few levels. My kids don't go outside much because of them. We dispose of any nests we see but they love us

We can't enjoy our deck or yard because of them.
HELP!
Thank you!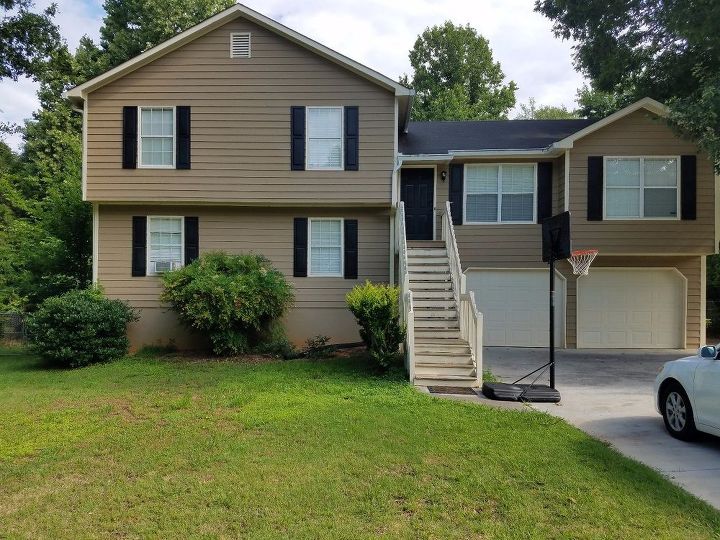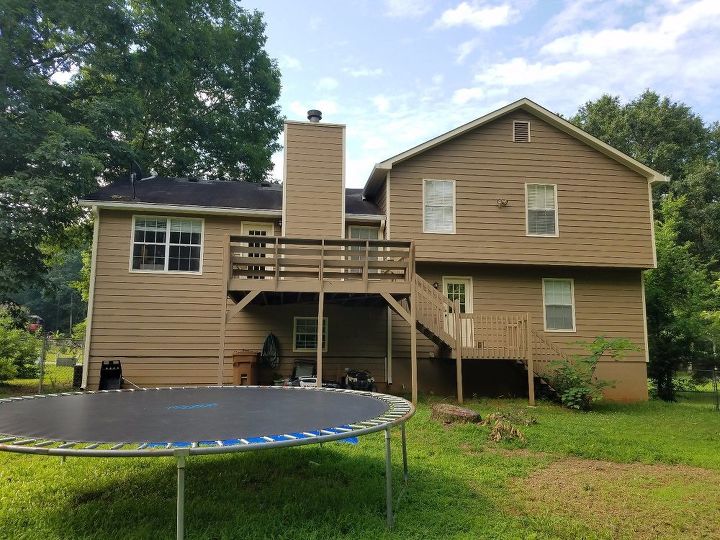 A little less in the back.
Related Discussions

Abby
on Nov 29, 2021
How to grow ginger in water? Laura
on Feb 19, 2019
Probably at least 14 years ago, my husband planted an oak tree that my father gave us. He watered it in the summer and was very proud of it. I've been enthused as wel... See more

Karen Fuller
on Jun 26, 2017 Dor19476514
on Jun 19, 2017

Christy D.
on Sep 21, 2013
I live in FL and my yard is over run with sand spurs that are constantly being tracked into the house on our shoes and our dog's fur. I'm looking for a way to get rid... See more

Janette Brown Stowe
on Sep 26, 2017
Used poison from county co-op but it killed the grass too and the cockleburs returned the next year. HELP!

Lindy Ellenbaum
on Jun 30, 2017
Night Crawlers are causing large bumps in my yard, making it almost impossible to walk on the grass. Picking them after a rain only gets a few, the chemical adverti... See more