Painting just the fronts of cabinets? Answered
I saw someone else had asked this question back in 2015, but I am thinking of painting just the inset part of our old 70's style cabinets and wanted to see what others may look like if you've done it. Ours are a darker wood, may not even be real wood... good quality, in my opinion, but I feel it just makes the kitchen look so dark and dreary... My husband likes the wood look, but has agreed to let me paint just the fronts... if anyone has somebody this previously, could you share what yours turned out to look like?
OR what do you suggest I do, without painting to lighten up our kitchen?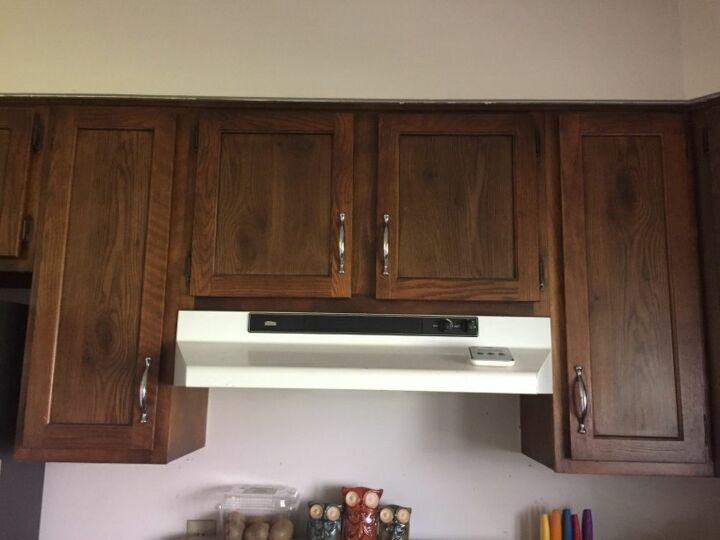 What our cabinets look like currently