LIghtening cabinet colour Answered
Can you use a glaze to lighten kitchen cabinets? I know you can darken cabinets with stain, but really need to lighten instead of darkening? Would love some input and personal experiences.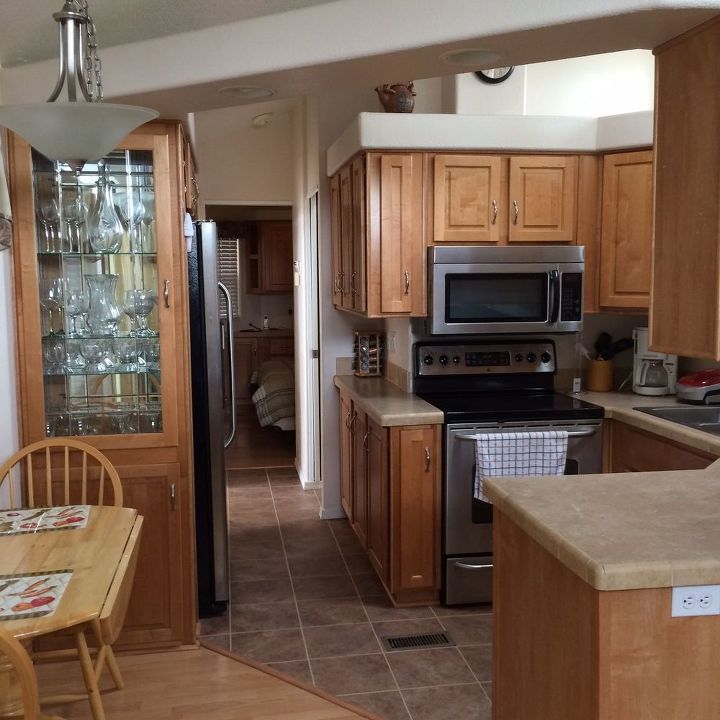 Related Discussions Rhs1241047
on Mar 18, 2015
Is there an easy way of bring back the stain to look new?
Colleen Stewart
on Mar 15, 2018 Ssc10775884
on Aug 27, 2016
The glass is broken but still in place.

Jeana U. Womble
on Feb 23, 2018
I made a 'gazing ball' from a clear round fishbowl by applying colored glass pebbles, intending to leave it on my screen porch. Super freezing temp's, followed by hu... See more Mcl12552984
on Dec 14, 2018
I want to make lighted wine bottles with glass beads used for vases. What glue bonds glass to glass and is not effected by the air temperature?

Deb12084089
on Oct 13, 2017 Lexi
on Oct 27, 2017