Ccafternoons: My Pansy bottle and Old Bottle project- thoughts? Answered
I started with an Old Monk Rum bottle I was given ( I ask friends to save nice bottle s for me)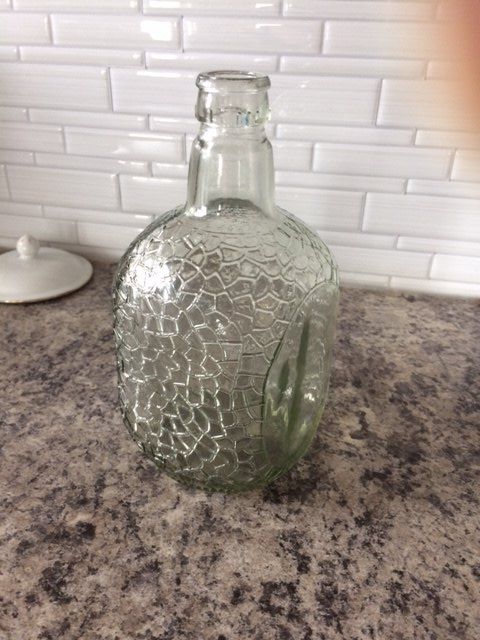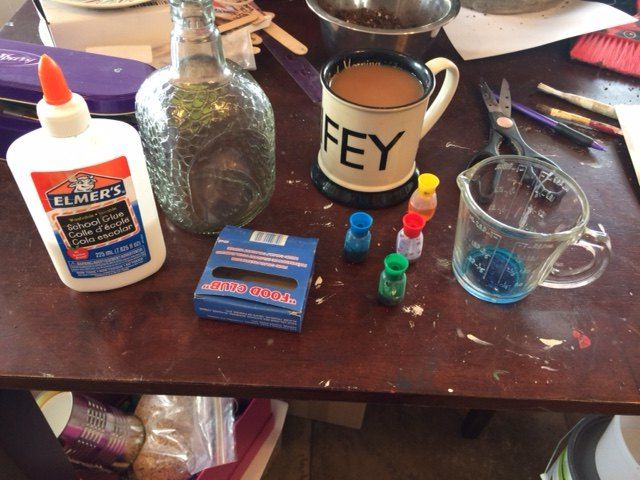 And got all my supplies ready. White glue, Polycrylic food coloring, paint brushed measuring cup and most importantly, Tea!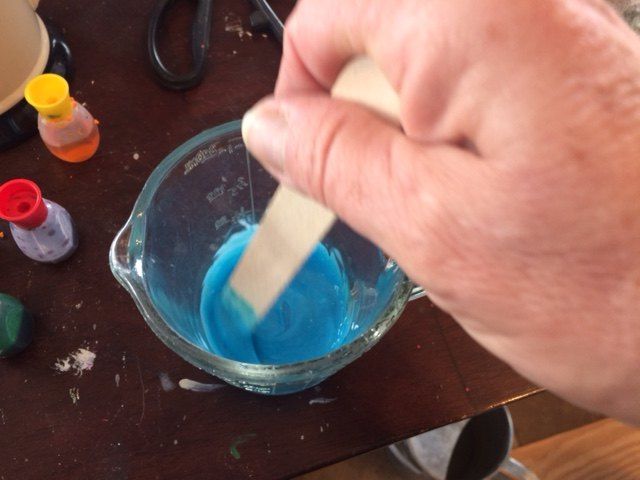 I mixed on tablespoon of white glue with some blue food colouring and stirred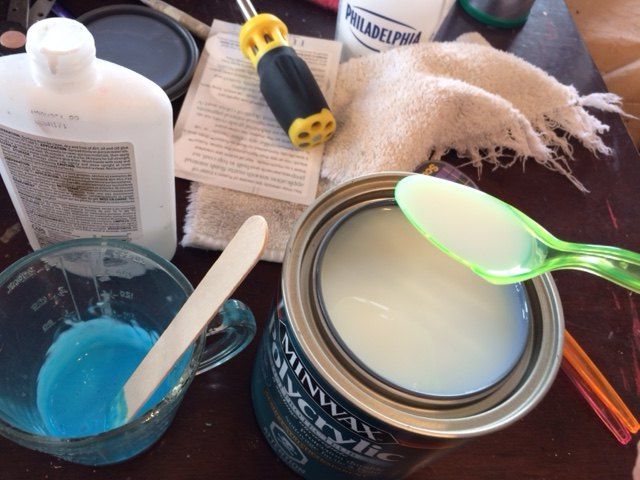 Then I added more polycrylic - by the end I added about 1/8 of a cup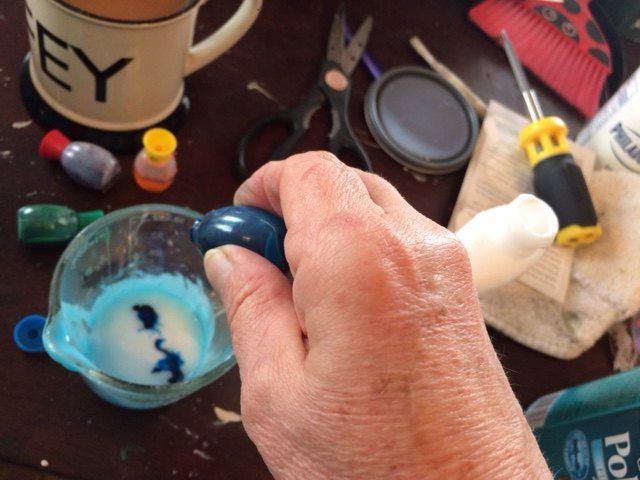 More blue, I wanted it dark when it dried.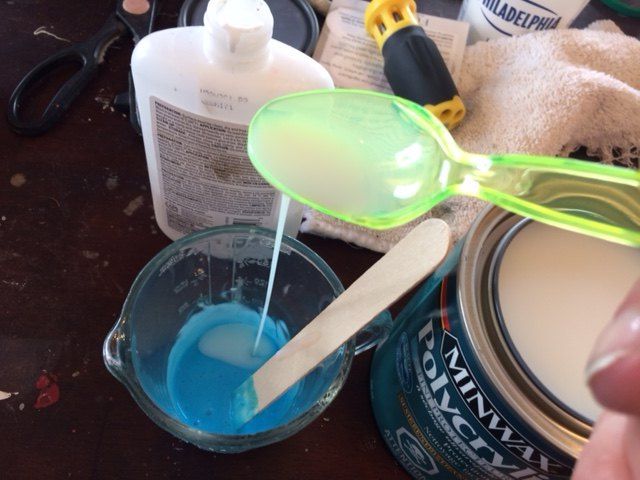 and the end of the polycrylic- total 1/8 of a cup added.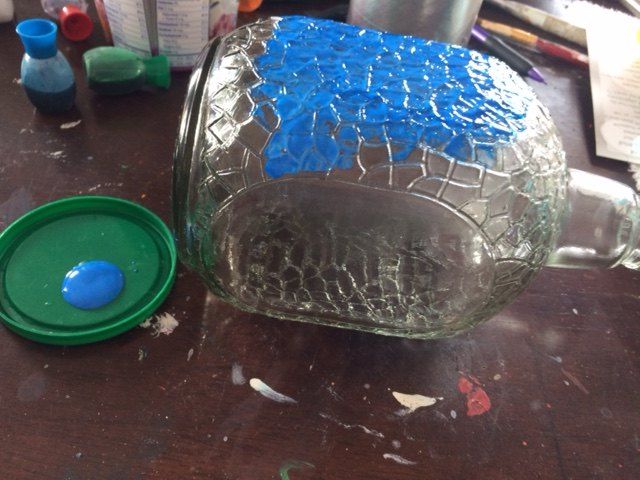 because I knew I could not paint all 4 sides in one sitting, since it would have to be dry to lie on the already painted side. I put my mix in a small closable ( Philly cream cheese) container. then I started dabbing on my mix leaving the flat circular and square-ish areas front and back in painted.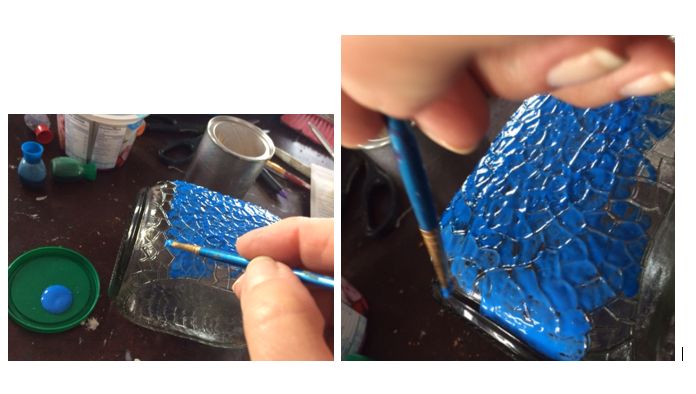 I used lots of the mix and covered the who container, except the 2 flat panels.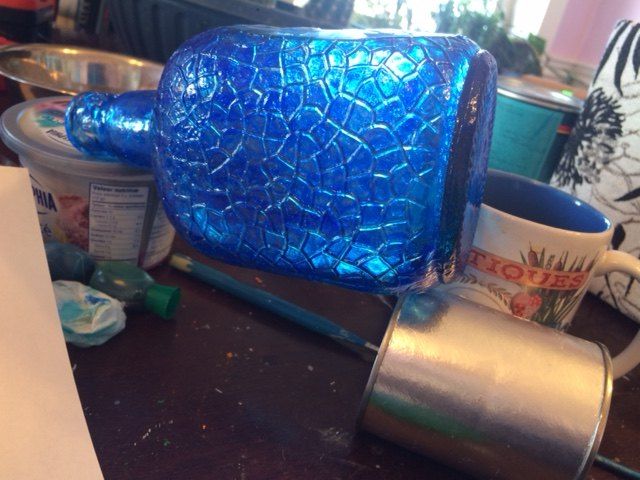 Wedged up to make sure the final side and bottom dry completely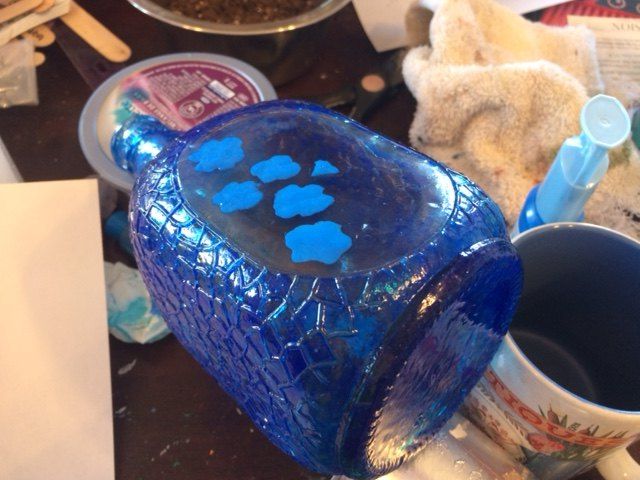 I decided I wanted pansies on my bottle - and wanted them painted so you could see the ones on the opposite side.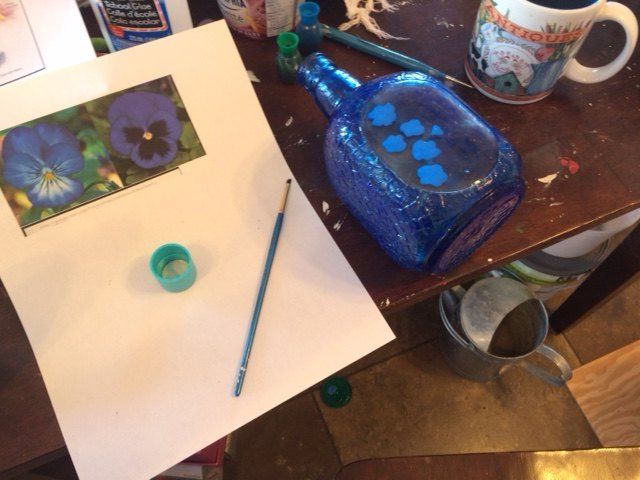 Picking my pansy.. and using the same mix to form them.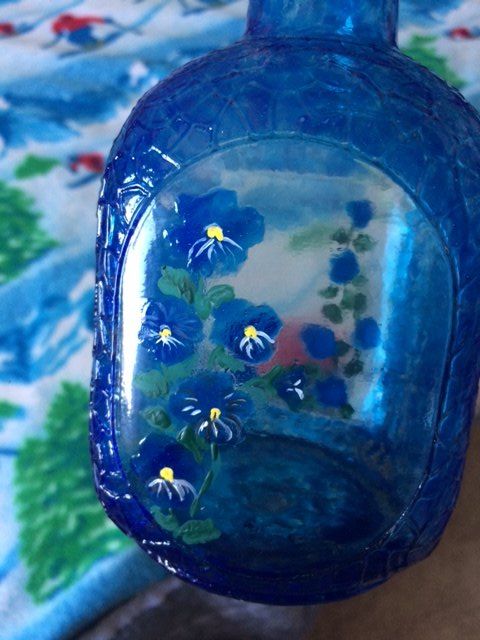 Used white yellow and slightly darker blue acrylic paint to put the faces on my pansies.