Twas the Night Before Christmas... Answered
Twas the night before Christmas, and all through the house not a creature was stirring not even a...Melissa!?! What are you doing still working?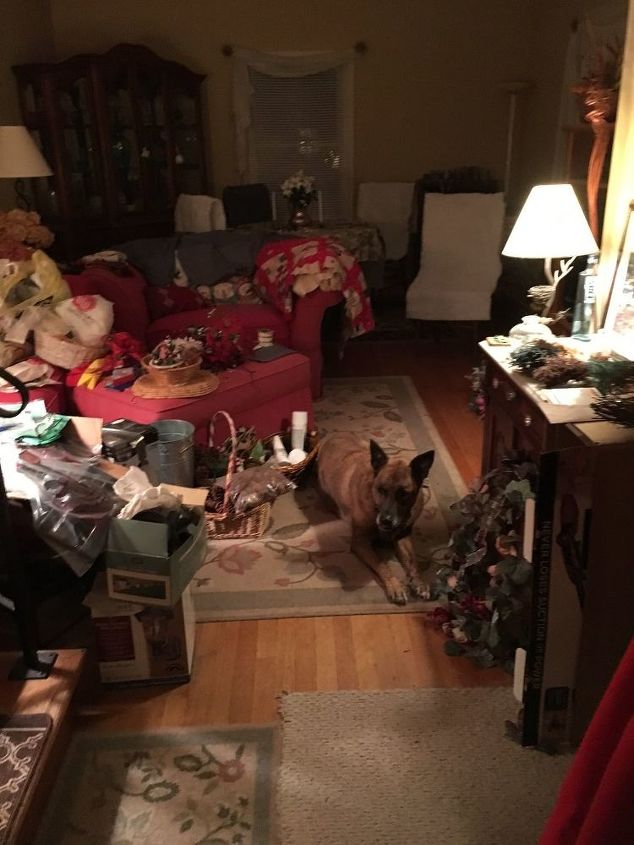 I'm still up working because I have so many projects to finish, I couldn't do it without Gigi!!! This is just the living room!!!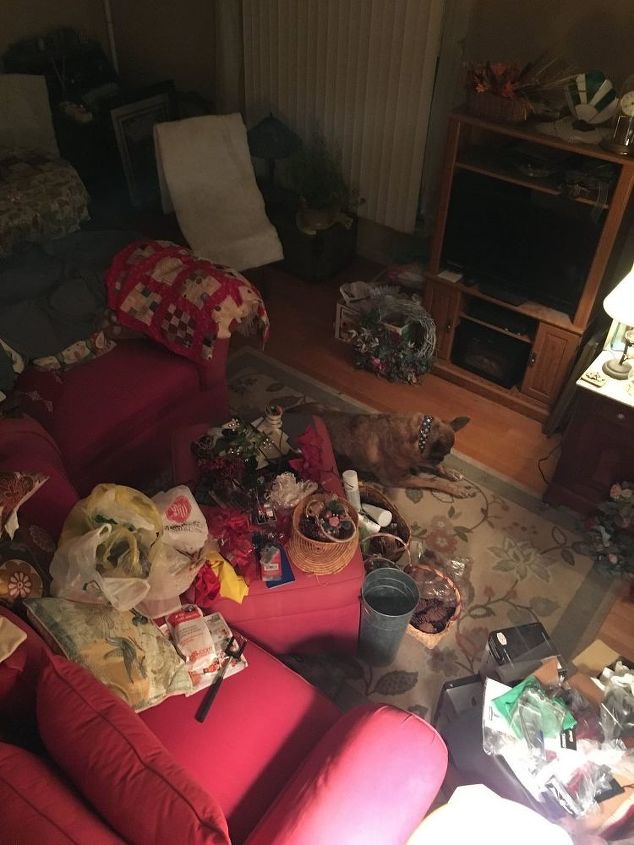 Upstairs looking down...What a mess!!! So many things to do!!!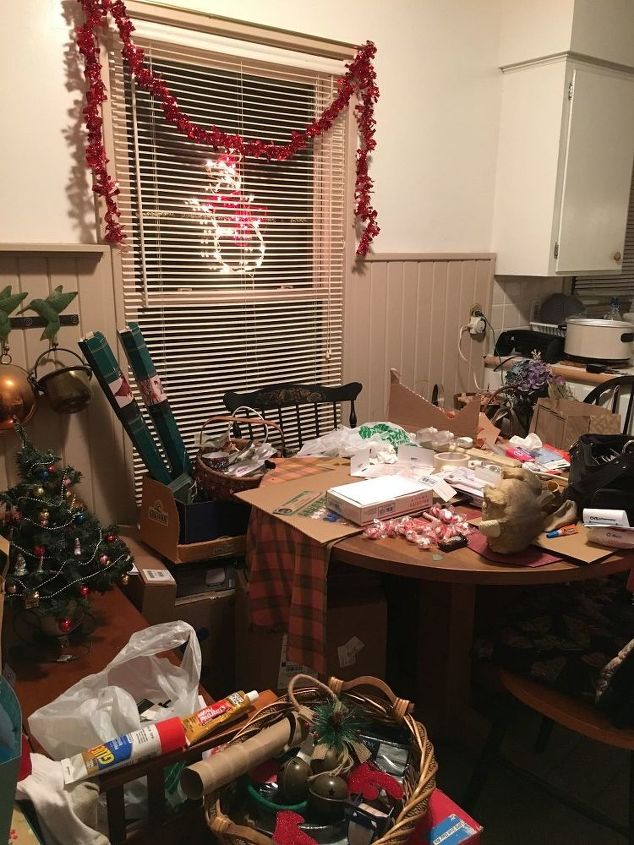 So I have a lot of stuff all over the place, but it's all ready to be made into something unique that you can learn a process from and get ideas for ways to decorate your home. You've seen my mess now, and I'll show it to you later when it's not a cardboard, plastic bag pile o'glitter ;->