What to do about new wall A/C units that look awful? Answered
we are building inlay apartment. the AC guy suggested hanging AC units that hang on wall with a frame to put a photo in. So we looked on line they looked good. He installed them yesterday and I hate them. Blew 4K for these ugly boxes on the wall. When you look into the bedroom all you see is what looks like the side a old medicine cabinet sticking out 6 inches. Same look from living room into the dinning room. On top of that when they run fins open out on the sides and the picture frame tilts out from the top at least another inch.... I"m so disappointed. He had told us to look on line before we bought and I did but they only showed the front view which looked like a normal picture. Looked great, so thought it was a great solution. It never mentioned or showed the side or how it opened when in operation.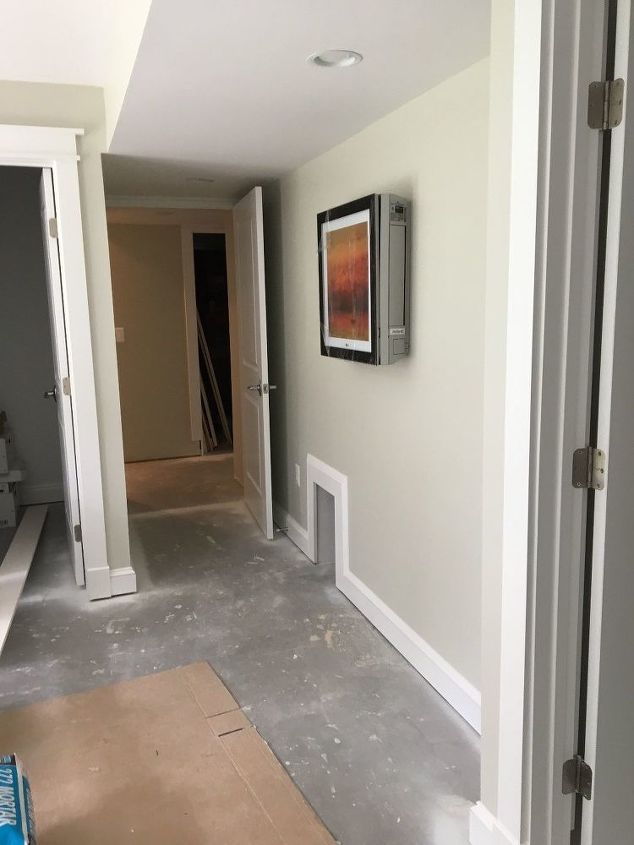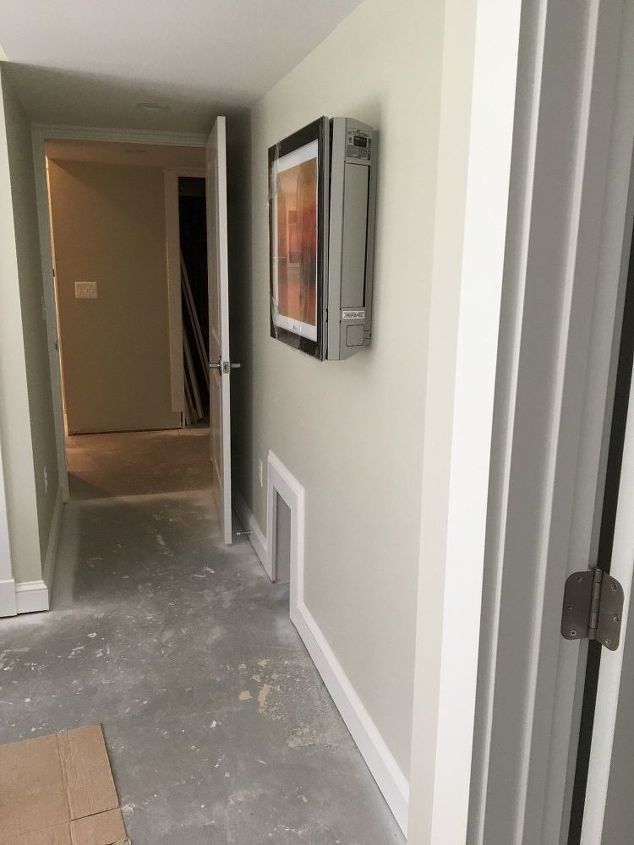 view from where the bed will be. We were going to have a desk there but won't know.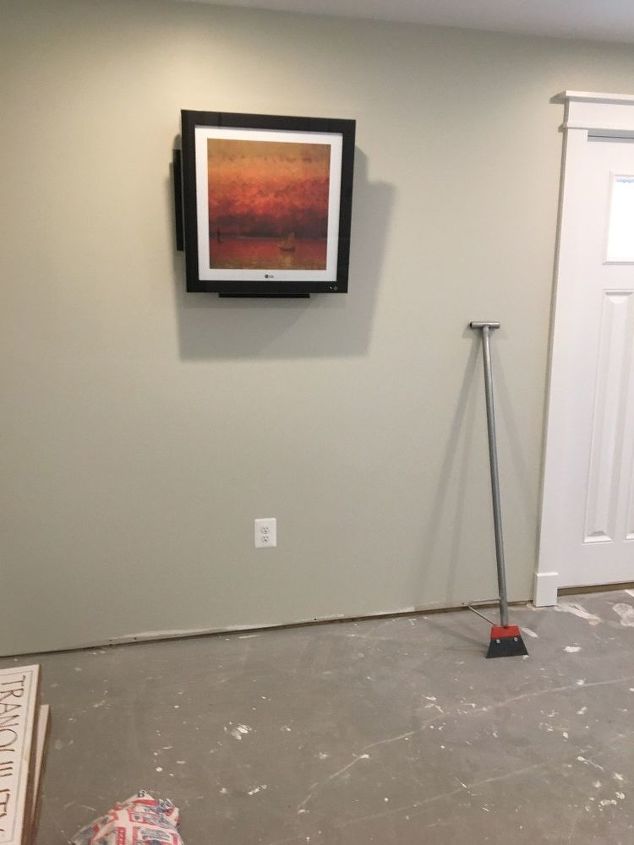 Looking straight on from hall, this is how it looked in the pictures on line. looked like a normal picture no idea it was sticking out or was going to have tilted picture and wings open when it was on. We also had planned on having our dinning table, which is only space for it there, and if you put a chair under it the person sitting there could bump into it when they stand up from the chair. It sticks out 6 inches and more when the picture frame is tilted....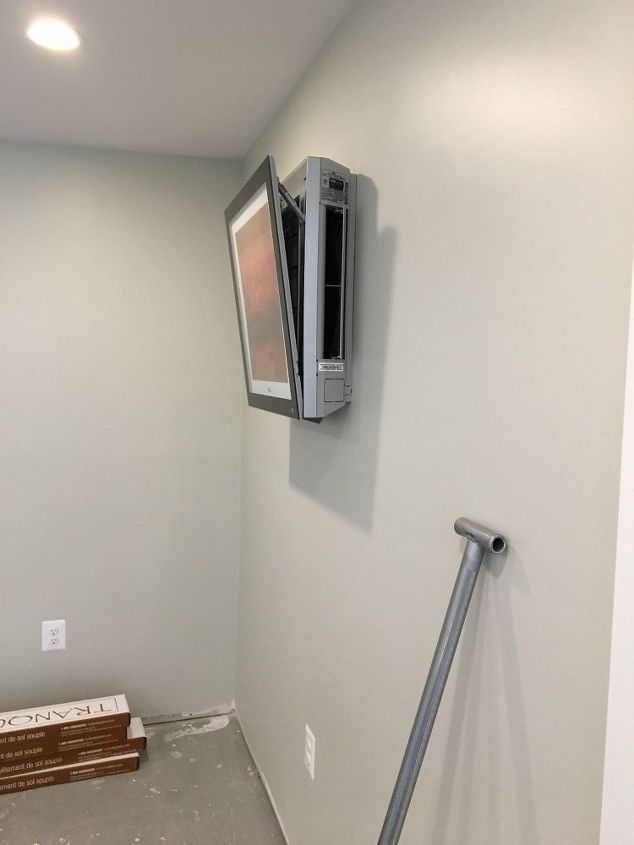 on wall in Dinning area looking from living room how it looks when its running, picture tilted and wings open. We figure its going to run a lot so will look strange all the time. L=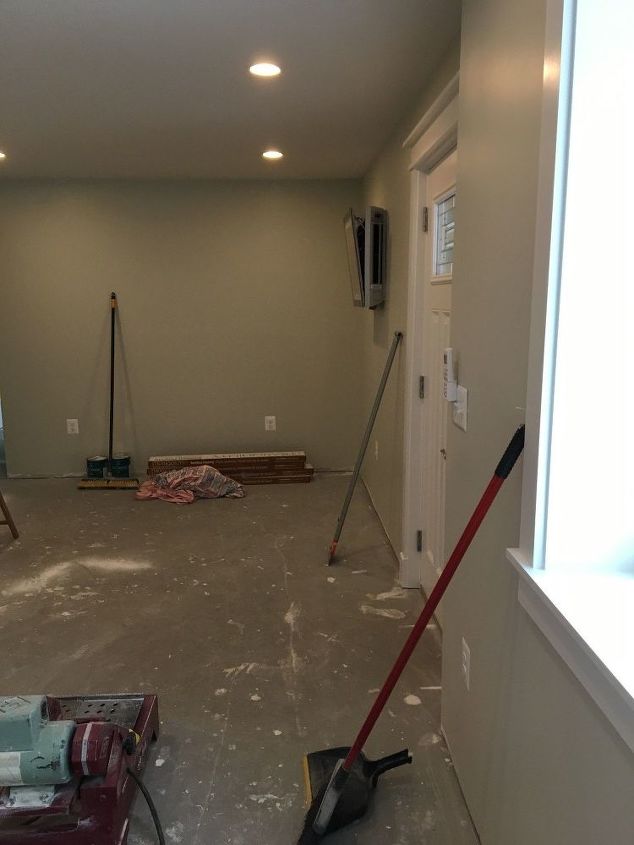 looking from living room to dinning area.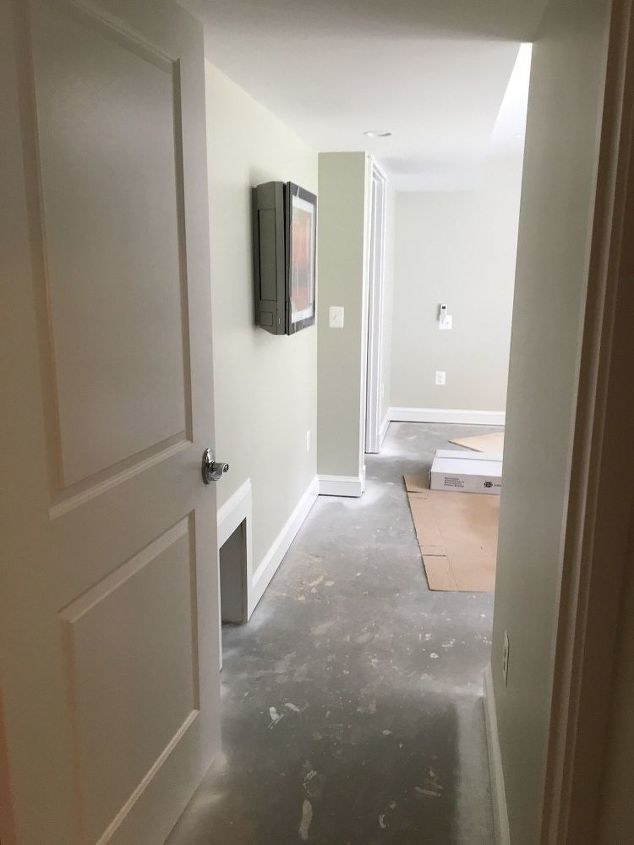 looking into bedroom from entrance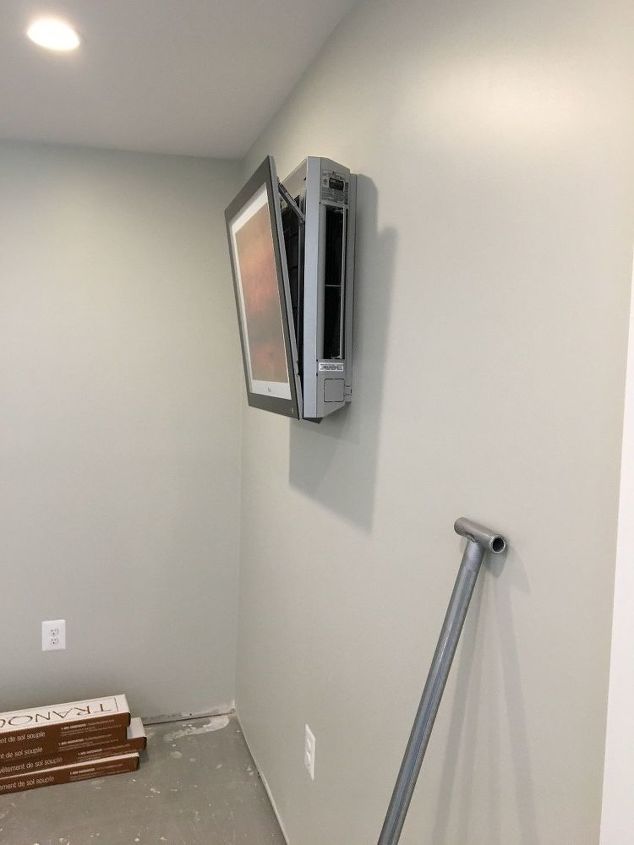 how it looks from inside the bedroom