Related Discussions

Tova Pearl
on Oct 16, 2016
I am about to patch up this water damage on a low bathroom ceiling. What can i paint/seal the entire ceiling with to minimize future water damage? the ceiling is very... See more
Carolyn Aldridge
on Jan 07, 2019
A ceiling in one of my bedrooms needs repainting really should be plaster first but ny budget is limited so i wondered if there was a paint with some kind of texture ... See more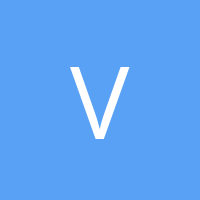 Virginia S.
on Mar 05, 2018
My old Victorian house is over 150 years of age and I love it, but noise carries easily through the floors, walls, and even doors. Does anyone have any ideas on how t... See more Shell
on Sep 03, 2017
It's in my bathroom & in bad condition. Don't want to remove it because I know it will be very bad beneath it! Debi Krebsbach
on Apr 18, 2017
The drywall has lots of nail holes in it. It needs some texture and I would like to put some type of texture on the walls to paint later.
Patty Cronin Price
on Oct 26, 2016
I have a screen-in back porch which I love. It's pretty old and rickety, but I got a new roof and some siding on the bottom part of it. I need to keep the snow out t... See more James G
on Jan 12, 2012