Leaking water main...pipe is in concrete floor and we have no clue Answered
if this is something we could possibly fix on our own?
Hi! Hope everyone had a great holiday and has a wonderful/safe new year. I asked a question here awhile back about repairing holes in the wood floor of our old farm house rental and the advice was great! Here's the link to that post
http://www.hometalk.com/diy/floors-ceilings/q-how-to-fix-holes-in-these-wood-floors-617342
... Floors are now fixed and painted! Now I'm hoping to get some advice regarding this leak.
We have to move into this place this coming Sat. My husband and I had the water turned off a few months ago to save a little money until we moved in. When we turned off the water we had a very, very small leak coming from the main. We turned water on today and the leak is a lot larger. Neither of us has seen this type of main where the pipe is going down into a concrete slab floor. My husband said he saw that the leak was coming from right above where the pipe meets the floor, almost on the floor. Oh and my husband turned the water back off so some of the leak had dried before these photos were taken.
Our landlord is gone for the winter. He won't be back until March so we're hoping we can fix this on our own instead of going for the expense of a plumber. We are totally tapped out at this point. My husband hasn't tried to take apart anything yet but surely this could be done without tearing through concrete? lol I hope? I'm adding pictures and if anyone has any ideas we would really appreciate it.
TIA and Happy 2013 everyone :)
#plumbing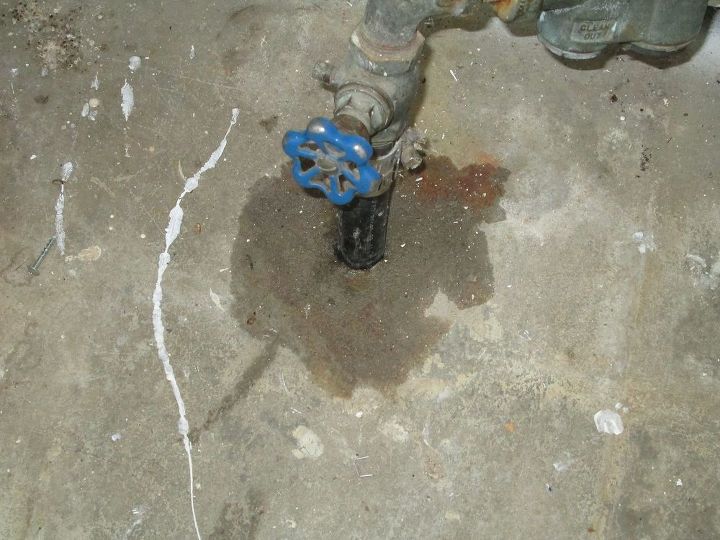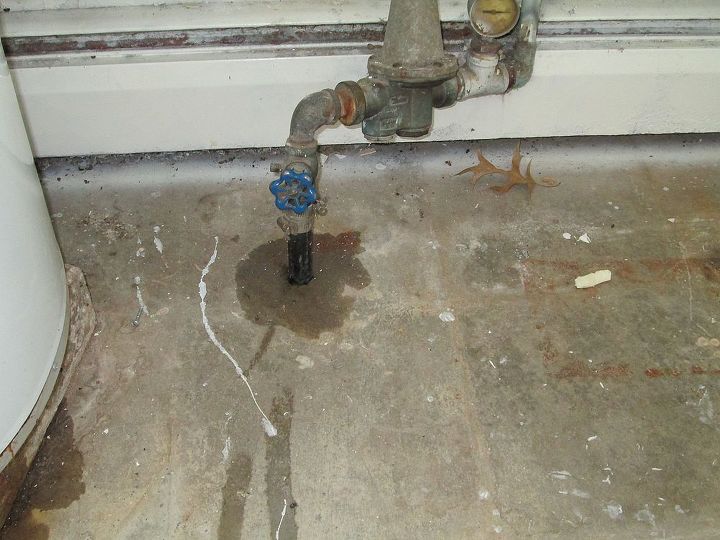 Related Discussions

Abby
on Oct 31, 2021
I want to remove my popcorn ceiling, but it has asbestos in it. How do I go about this safely?

Abby
on Oct 31, 2021
Is there a way to use a vacuum to remove a popcorn ceiling?

Mary-Ann Farr
on Nov 26, 2017
How to fix a door frame with a split in it?

Thomas Bayster
on Jul 12, 2017
How to fix squeaky floors under tiles. Don't wish to remove the tile floor first.

Redheadcandecorate.com
on Sep 08, 2012
I'm hoping to save my copper sink, but I am afraid I have totally ruined it. I need some suggestions on how to save it! What can I spray it with, or where can I fin... See more

Jim Jakes
on Jun 17, 2014
This black oily or paraffin type stuff sometimes comes through my hot water line in the second story. Have talked to the water company. They say it isn't them or th... See more

Annette C
on Jan 07, 2014
So I wake up Yesterday & it's sooooooo Cold in the house, the thermostat reads 52' OMG, are there door's or windows open? No... No frost on the ground that I can see,... See more