How can I put in landscape steps on a slope leading to my backyard?
I need about five or six steps to get to my backyard on a slope. I was thinking inexpensive concrete blocks and pea gravel.


Charlotte Mendoza
Answered on Oct 07, 2023

Potatcat
Answered on Oct 30, 2023
Please, I need ideas for builds that do the carrying/pulling of a laundry bag/basket up & down stairs. A crank pulley system will not work since that still requires a... See more

Virginia Long
Answered on Jul 04, 2023
I have 6 concrete stairs and a small Landing leading to my house. I would like to go over them with a composite type decking material without having to dispose of the... See more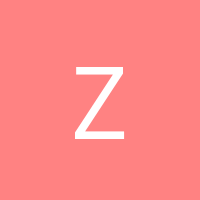 Zibby
Answered on Jul 04, 2023
The basement stairs are dangerous - there's nothing on one side! But they are narrow and if I close them in permanently, I will have trouble getting furniture up and ... See more

Liz Cairo-Eagan
Answered on Jul 04, 2023
I am up for rebar or any kind of metal to make a railing system - any ideas?? Kimberly
Answered on Jul 04, 2023
I am trying to figure out how to make a pulley system to help get groceries up the stairs. Maybe something like a close line with hooks. So far no luck with ideas. An... See more

JAMES
Answered on Apr 06, 2022
I need to install a handrail on our back porch steps. They are constructed with paver bricks and, I believe, sandstone. The sandstone slabs on the steps, as well as t... See more