What can I use for stair nose? Answered
My steps are 46 in wide. I can only find the vinyl stair nose in 36 in. Anyone have any suggestions of an alternative?
Related Discussions June
on Mar 13, 2019
I have makeshift steps going up hill and need to install a railing to prevent a serious fall.

Louise
on Oct 17, 2019
A guy who installed some flooring for me last week said it's OK to put shellac on my bare pine stair treads and sent me this photo of the product he suggests. The pro... See more

Liz
on Feb 23, 2017
What color to paint the stairway! Very dark if the sun isn't shining in the front door. Want to paint the stairs and the surrounding walls. Very old house, thank you ... See more

Charlotte Mendoza
on Mar 23, 2019

Potatcat
on Mar 12, 2022
Please, I need ideas for builds that do the carrying/pulling of a laundry bag/basket up & down stairs. A crank pulley system will not work since that still requires a... See more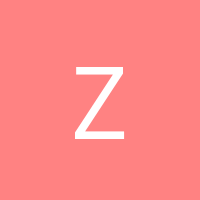 Zibby
on Aug 28, 2018
The basement stairs are dangerous - there's nothing on one side! But they are narrow and if I close them in permanently, I will have trouble getting furniture up and ... See more