What can I do with this old storage shelf? I want to repurpose it... Answered
i have this old VHS storage shelf and I know I can repurpose it but can't seem to think of anything. Does anyone have any ideas?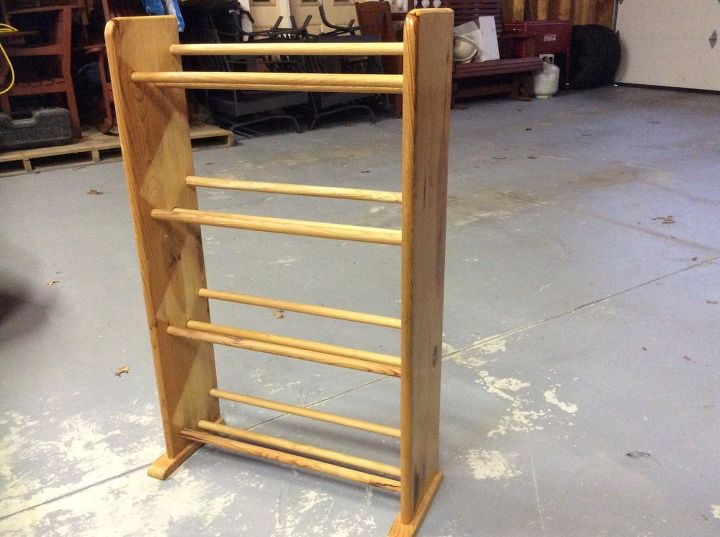 Related Discussions

Rachel
on Sep 21, 2016
I bought a house and there is a really ugly phone that is attached to the hole in the entrance way.

Sandy T
on Dec 31, 2012
It is probably about 6 ft 2 in. high. It has about 4 drawers on the left side and the top left has an opening with a mirror. On the right is a door that opens to a ro... See more Linda.richardson
on Mar 21, 2016
Any Ideas on converting TV stand to a dining room item? It's light oak. One door is missing and all three shelves are gone. I would like a possible storage for my C... See more

Jo Ann Bradshaw Brown
on Mar 29, 2018 Pat
on Jun 12, 2017
Want to repurpose old bench into seating by the river, I am not creative at all help please