Any ideas on what I can do with this? Answered
I'm pretty sure this is a plate display but I don't want to use it for that. I'm looking for ideas of how to upcycle it. Any ideas would be great! Thank You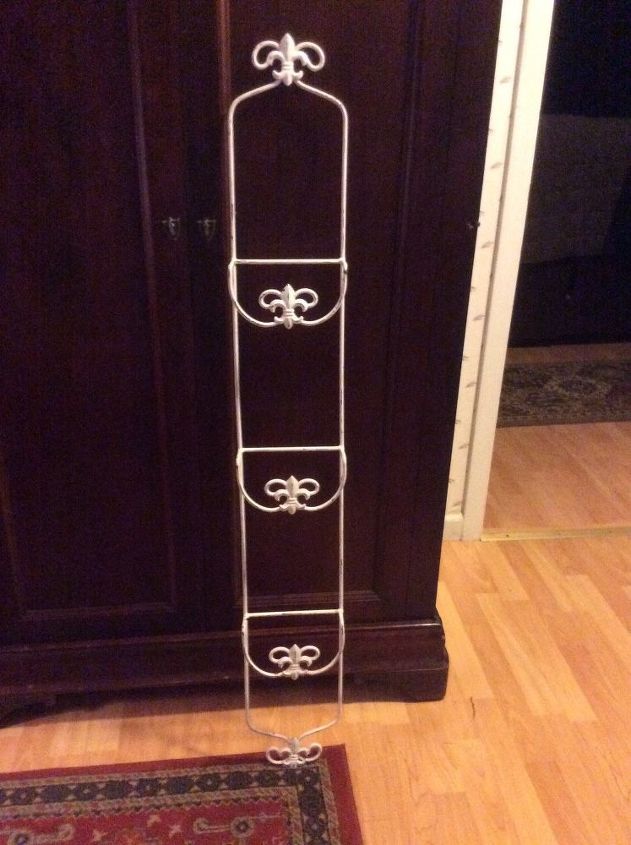 Related Discussions

Rachel
on Sep 21, 2016
I bought a house and there is a really ugly phone that is attached to the hole in the entrance way.

Andrea szule
on Aug 30, 2015
The ladder is not safe to use anymore, is there any one who has ideas how I could up-cycle? Bhp8370388
on Apr 07, 2017

Sonja Miller
on Feb 01, 2016
I have these hangers and would love to have suggestions for what to do with them. Thank you so much. Tonya
on Jul 20, 2016
its very pretty, very heavy, and I was thinking it would make a beautiful stand to......something?? Its just a little over a foot tall. Its has a shiny smooth fini... See more

Hillela G.
on Feb 06, 2017
I was gifted a year's worth of New Yorker magazines. They have some really fun graphics. There must be a fun project I can use them for but I'm drawing a blank...any ... See more