Any suggestions on what I can do with this ? Answered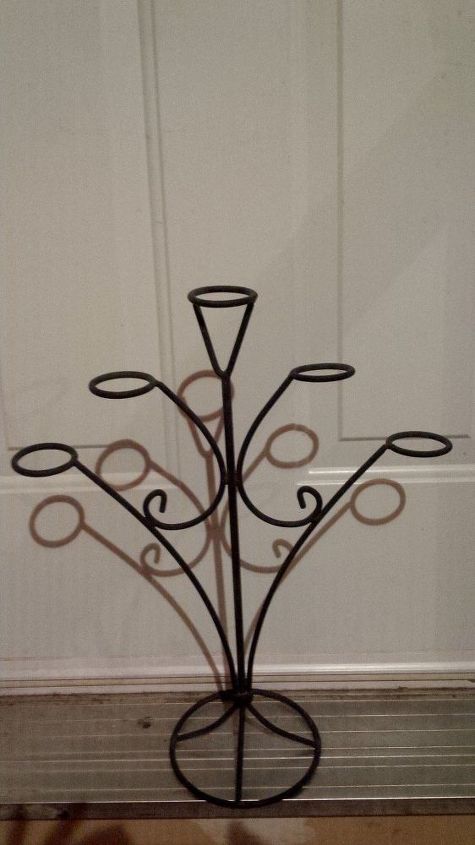 Jennifer
on Feb 02, 2017
It's very small. Painting it a festive color would help it to stand out more. Maybe add small painted, in another festive color or colors, terracotta pots used as candle holders.
You could hang it upside down outside with strings of beads, crystals or maybe some metal to make a wind chime. Just a few ideas.
Don't forget to show us what you make !

Debbie Pierce Buford
on Feb 02, 2017
I would put small bottles and keep fresh flowers in them. Daisy hydrangeas etc Cynthia phillips29@yahoo.com
on Feb 03, 2017
I would hang small prisms from it and display it anywhere light would shine on it my kids called our living room the rainbow room Lavonne
on Feb 07, 2017
A friend of mine -passed on :( now - used to make what she called Carousels with those type of stands. She turned them upside down and hung them from the bottom. She added hanging beads, chains, and glass to all the arms of the stand. Mine hangs on my front porch and catches the sun in the afternoon, casting beautiful rainbow shadows on the wall. Pamela Berner
on Feb 08, 2017
Bend the circles at the tips so they are vertical and them continue to coil them so you have a double circle. It could then hold messages or a recipe, while you're cooking.