Upcycle VHS tapes & cases?? Answered
While cleaning out my Mom's storage space, I just found a box of old employee training videos that she used for her now closed business. Normally I would try to donate something like this & move on but Mom was uneasy due to contracts she has with former partners etc. ...
To make a long story short, I now have 20 old VHS tapes & cases that I don't want to just trash.
Any ideas???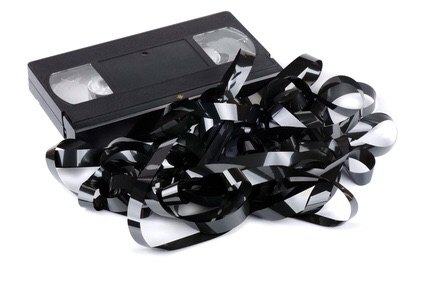 Related Discussions
Laura
on Feb 04, 2020
How can i reuse an vhs storage case? What can it be use for other than vhs tapes? Mary Horridge
on Feb 25, 2020
I would like to use the plastic cases from VHS tapes. But what do I do with the actual tape part of them?I thought about using them for bean bag chairs, but wasn't su... See more

Carla Harris Bourg
on Jan 20, 2016
I do volunteer work for the Salvation Army and we get tons of earrings and so many do not have matches. Does anyone have any ideas on crafts that we could do to repur... See more

Jodi
on Mar 09, 2015
I have several that we use for pop cans to be crushed and tools I have hidden in a closet. What other uses can people come up with? I'm winding up with lots of these ... See more

Lynnette
on Jan 04, 2017
I've been hanging on to these huge 2 quart pickle jars FOREVER. They're taking up ALOT of real estate in my kitchen cabinet. Since my creativity has gone kapoot I nee... See more

Michele Vargo
on Feb 28, 2017
I have my mothers old wedding gown. I can't bring myself to get rid of it because it meant a lot to her. What can I do with it? Is there someone I could take it to... See more

Jerri M
on Sep 28, 2014
A customer where I worked refused the offer of a coffee cup carrier because she had enough in her car and she hadn't seen anything on Pinterest to craft them into som... See more