Repurpose/recycle challenge!



Answered
A customer where I worked refused the offer of a coffee cup carrier because she had enough in her car and she hadn't seen anything on Pinterest to craft them into something cool. So i told her I would challenge Hometalkers with a project suggestion! Lol! Lets go crazy and see what we can come up with? Thanks!!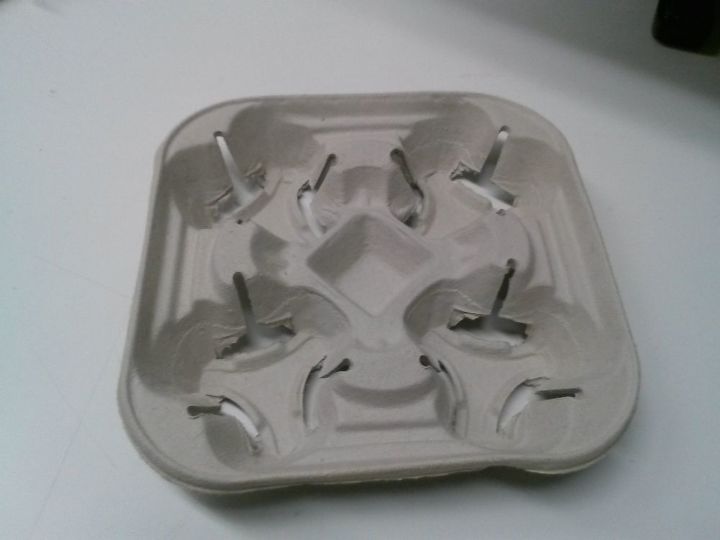 Related Discussions

Nicole Wilkinson
on Jan 06, 2016
I've got about 500 old fence boards, a heavy wood shutter door, all the wood pieces to an old roll-away hutch lid, 6 heavy earth-tone tiles and lots of sheer determin... See more

Cindy @ Upcycle Design Lab
on Jan 15, 2018
Have you ever used a bottle cutter to upcycle or re-purpose a wine or beer bottle? How did it turn out? What did you make?
Barb Francek
on Aug 13, 2017

Naomi Anctil Cline
on Jan 05, 2018
This bamboo cutting board was left in the home when we bought it. (it had been used for staging and I guess they didn't want it or forgot it) I don't have room on... See more

Cyndi Neumann
on Dec 04, 2016
I saw the post below for re-purposing casserole pan lids and I have a lot of cooking pan lids with knobs I have saved for a project that I cannot remember what it was... See more Melanie
on Feb 04, 2015
I have quite a few plastic Gatorade/PowerAide bottles that I would like to recycle/upcycle. They are the 32 oz. size. I hate to throw them away....the main problem I ... See more