Repurpose/recycle challenge!



Answered
A customer where I worked refused the offer of a coffee cup carrier because she had enough in her car and she hadn't seen anything on Pinterest to craft them into something cool. So i told her I would challenge Hometalkers with a project suggestion! Lol! Lets go crazy and see what we can come up with? Thanks!!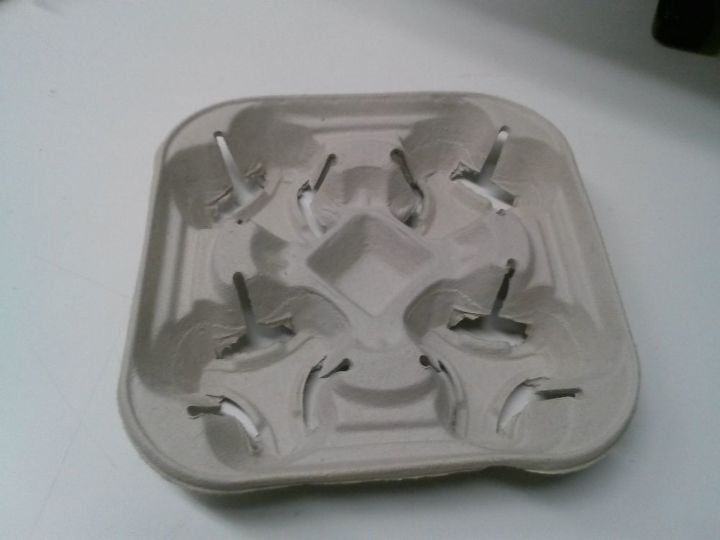 Related Discussions Melanie
on Feb 04, 2015
I have quite a few plastic Gatorade/PowerAide bottles that I would like to recycle/upcycle. They are the 32 oz. size. I hate to throw them away....the main problem I ... See more

Cyndi Neumann
on Dec 04, 2016
I saw the post below for re-purposing casserole pan lids and I have a lot of cooking pan lids with knobs I have saved for a project that I cannot remember what it was... See more

Sandy
on Jan 17, 2016
I have a rogue piece of glass from a rectangular patio table, 4-6 seater, complete with a center hole. I am not sure what to do with it.

ToolHQ
on Oct 09, 2013
I moved into our house 9 years ago and have been living with the ugly cabinets that original to our home- I know this because of the ugly factor, but also the tags in... See more

Tina Schuman
on Dec 27, 2013
What to do with this? It is still functioning so I can't get rid of it, just need an updated look. Any ideas? Paint? what kind? All ideas appreciated, thanks.

Kitchen Kelli
on Apr 01, 2015
My electric can opener stopped working a long time ago. In Spring cleaning, it was found and before I throw it into the dumpster, I want to try to reuse it. Anyone ha... See more
Amy Cleveland
on May 28, 2016
We have two diaper genies and no longer need them for their intended purpose. I don't want to just chuck them, and I know they can be recycled, but I would really li... See more