How can I repurpose pickle jars? Answered
I've been hanging on to these huge 2 quart pickle jars FOREVER. They're taking up ALOT of real estate in my kitchen cabinet. Since my creativity has gone kapoot I need help. Anyone got some fresh ideas? "...Anyone? ...Anyone? ...Beuller?"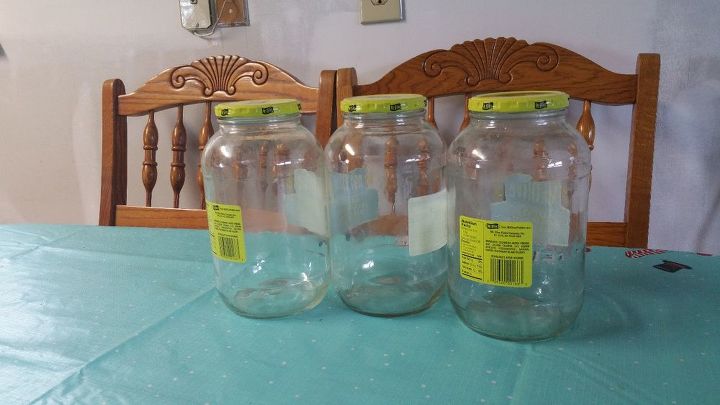 Related Discussions

Rosi McCoy
on Jan 02, 2017
Back in the late 1950s and the '60's, my Mom used to make Snowmen using Hellman's mayo jars, batting, felt and other supplies. A light bulb was used for his head.... See more Faridah
on Aug 15, 2017
What to do with glass jar and face towel

Darleen Hyatt
on May 09, 2017
They have flip top sealing toppers. Any ideas on how to repurpose them.

Miri Stoner----
on Apr 02, 2017
Thanks everyone :)

Gina S.
on Jul 13, 2017 Sus5555035
on Apr 20, 2017
Do any of have any tips or cautions dismantling a non-functioning microwave to use the metal and plastic in up-cycling projects? Thanks so much. Justme2
on Apr 27, 2017
any ideas as to what I can turn an old square snow shovel into?