I need ideas on repurposing this old TV stand. Answered
I hate to throw it away but I don't know what to do with it. Ideas welcomed. Thanks.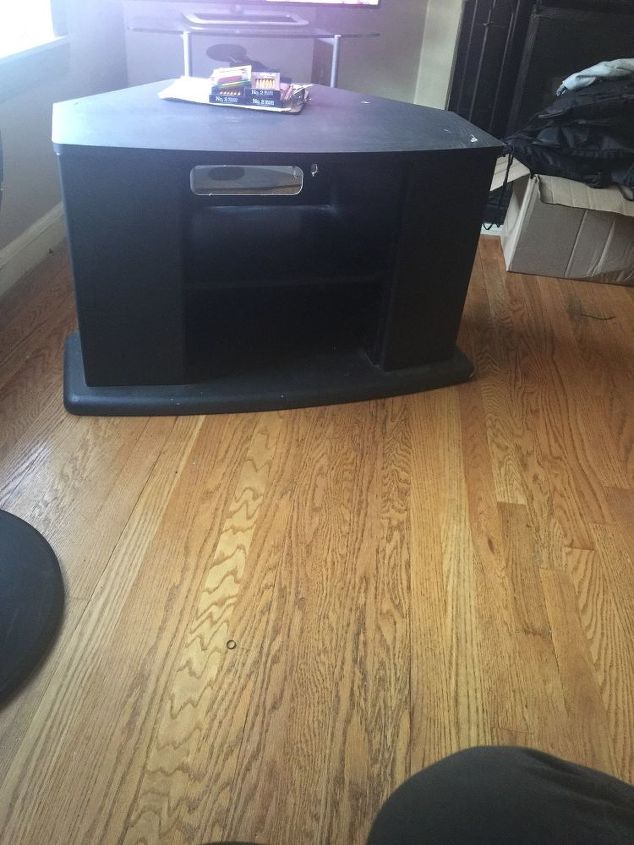 Related Discussions

Gigi Weber Hansen
on Aug 18, 2019

Robyn
on Mar 10, 2013
I found a music stand at Hobby Lobby for $25. I was able to leave the store without buying it, but I am not able to get it out of my head! I think I have to go back a... See more

Sandra Smedley
on Mar 19, 2014
I recently bought a flat screen tv and a much smaller wall unit for the LR (14 in deep). This large unit is 24 inches deep, 45 inches wide and 80 inches tall. Any ide... See more

Marshax4
on Nov 13, 2019
I don't want a tv stand anymore but I would like to reuse the glass. It is very heavy so I have to be careful where I put it

Jearetta Clayborn
on Jan 21, 2015
I have demo tire rims and want to do something creative with them rather than send them to salvage. They are new and shiny. One is blue, one is red, some are black, a... See more

Sherry M.
on Feb 10, 2014
I salvaged a wood tv tray stand from my neighbors truck as it was headed for the dump. I saw it and said, Hhm...I can do something with that. Sorry no pictures but it... See more

Cyn R
on Oct 05, 2014
I have this well made wine rack I came across next to dumpster. I had to take it home because I know there's potential for it to be something awesome. I just need a l... See more