How do I upcycle van bench seats? Answered
I have two van seats out of a 2000 Ford van that are tan in color and cloth. They are in excellent condition and I wanted to be able to use them for something. Anyone have any ideas?

Related Discussions

Mara Vsn
on Mar 07, 2020
can I do a panter or something with old toilet seat?

JUlie
on Jan 27, 2020
I have lots of large glass bowls. What can I put in them to upcycle?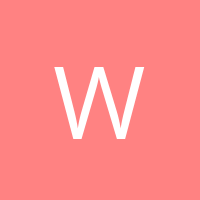 Wisteria
on Jun 27, 2020
Over the years I have discarded loads of used CPAP hoses, what could I make with these? I feel like there is there is very creative minds out there that can help me ... See more

Tracy
on Apr 18, 2020
I have wood fence panels and would like some easy ideas on recycling or garden art I can make rather then send to land fill Barb Piersol
on Sep 07, 2018
I was driving to work one morning and saw a bushel basket in the median. I turned around and snatched it up! I am in the process of gluing and sanding it. Need ideas ... See more Leanne
on Oct 13, 2018
I have this old laundry hamper I would like to use again and haven't been able to think of how to make it a statement peice or not an eye sore. The bottom is plastic,... See more Debbie
on Jun 13, 2019
I have this old quilt rack and I'm not a very crafty person at all. But any ideas on upcycling and changing it into something else? Thanks