What can you do with empty coffee plastic containers & wire CD holder? Answered
Related Discussions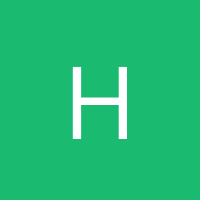 Heidi exley
on Apr 14, 2017

Cheryl Olivier Gautreaux
on Jan 02, 2021
I have lots of Folgers containers. Since hurricane Katrina, we do not have recycling in our Parish (County). I am looking for creative and decorative things to do wi... See more Shannon
on Nov 07, 2017

Ftp7381651
on Dec 03, 2017
What can I do with empty 1 gallon plastic distilled water containers with lids? Deborah
on Sep 10, 2017

Tatter
on Jun 18, 2018

Joy Platte
on Nov 24, 2017
I love the chocolate slim fast and the plastic containers are too cute to throw away. I have lots of these things. What can I do with them to create somethingbeauti... See more