What can I do with the empty cans of wafer cookies? Answered
The Pirouline cans measure 6 in. tall by 2 1/2 in. round & have tin lids. Gotta be good for something.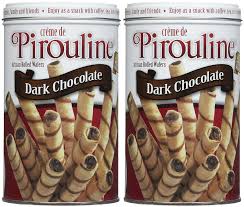 Rachel
Answered 7 days ago
I bought a house and there is a really ugly phone that is attached to the hole in the entrance way. Aic29465363
Answered 6 days ago
Edwina Orres Mrozek
Answered 6 days ago
What can I do with or make with these empty containers? Ann
Answered on Sep 22, 2023
I have a few empty Oxi Clean tubs. Its the one that's for 38 loads. I hate to get rid of them, they seem to be of some use.

Tina Carvelli
Answered on Sep 20, 2023
21" long Pri11824310
Answered on Feb 03, 2023 Pge8320634
Answered on Sep 04, 2023
I've got quite a collection of these. They are pretty sturdy plastic, either green or opaque clear. I can recycle them but I keep thinking someone more imaginativ... See more