How can I seal stained glass for outdoor use? Answered
I have made a stained glass window that I'd like to hang on my front porch. It is not a double paned window so I think I should seal it to protect it from rain but not sure what product to use. Would also like to know how to clean stained glass
windows when they are outside? Is it a mission?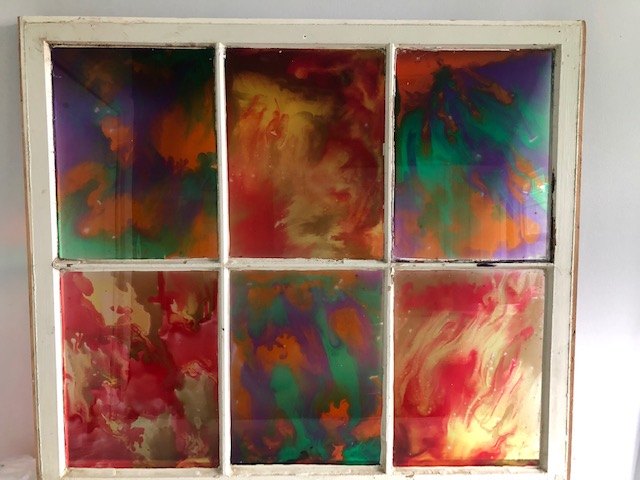 Related Discussions Perleygates
on Jan 21, 2020
community board doesn't approve Jennifer
on Jan 19, 2018
ive a large cathedral window that faces east and gets the hot early morning Australian sun. I've good blinds inside and tinting but what can I use to keep the sun ... See more Patricia
on Dec 16, 2019
I made this cake stand as a gift and applied the lettering with an oil based paint. What can I safely use to seal it? I was told Polycrilic and Polyurethane are not... See more
Debbie Shields Stanger
on May 01, 2017
Lari Doyle
on Aug 14, 2019
I have been wanting to make faux stained glass. I have my glass, designs, liquid leading along with lead lines. I even have my paints. Can you make textures using onl... See more

Adriana
on Sep 01, 2015
I have a large piece of indoor/outdoor carpeting and want to cut a 10' length x 4' wide runner, how can I seal the edges so it will not fray? I was thinking of alot o... See more Matthew
on Aug 04, 2019
A few weeks ago a storm knocked over a huge branch on to my house. Had a service come out to remove it and had them leave big cut up pieces to use for seats around my... See more