How can I extend window stools so I can add trim? Answered
I would like to add window trim to all of the windows in my home, they are edged with drywall now. The problem is the stools are all too short, they only extend about 3/4" on both sides of the window. I want the trim to be 3-4' wide. I really do not want to rip out all of the stools. Any ideas?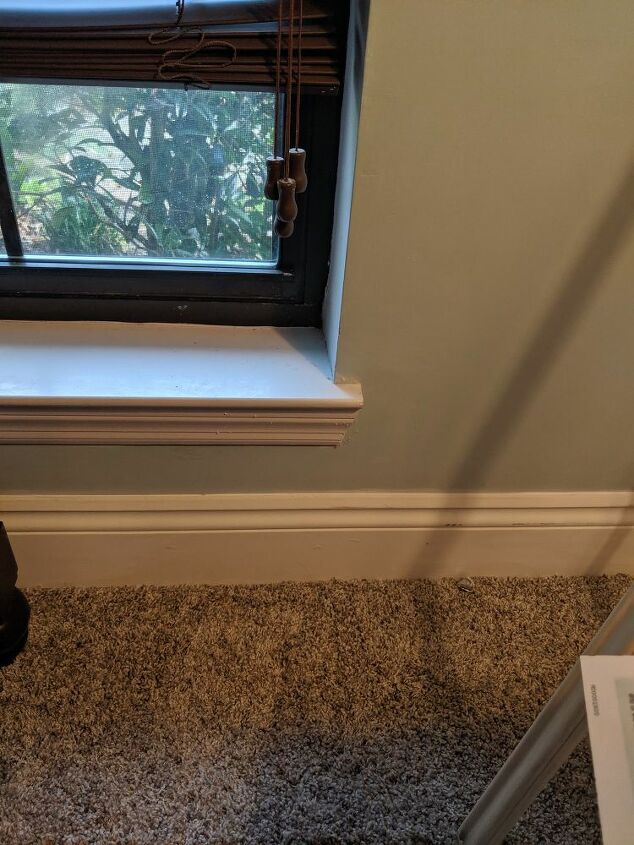 Phi19079739
Answered on Jul 21, 2023

Trish Austin Linscott
Answered on Jul 21, 2023
We bought an amazing big "farmhouse" style 1900's home. Previous owners had "basic" aluminum siding and ugly silver aluminum storm windows.. love the practicality, b... See more Suz32407553
Answered on Nov 22, 2023
I have several large double pane windows some of which are okay but some with an inner foggy look building up and others with a spackling of opaque dots on the inside... See more Cheryl
Answered on Jul 21, 2023

Bobbie Hudson
Answered on Oct 19, 2023
I have the french doors in my living room. The living room is separated by a large fireplace. It goes out into a sunroom.

Kristolyn Elizabeth
Answered on Oct 23, 2023
We have this hideous window in our dining room (exterior anterior wall) and have been racking our brains with what to do with it. It's a double pain window and the gr... See more

Mark Montano
Answered on Oct 19, 2023
I need to replace two unsightly shutter doors in my kitchen and I have no idea what to use instead. They hide the washing machine and pantry so they do have to open c... See more