I need some suggestions for window treatment for sunroom windows. Answered
Two of my sunroom windows are odd shaped, and let too much sun (and heat) in during the summer. The frame around the windows is aluminum, so we don't want to put holes in it. The curtain rods I have hanging on the rectangular windows are held up by Command Outdoor Hooks and they work beautifully. Since the windows above are triangular, I'm at a loss as to what to put up there during the summer. We do have a film on all of the windows to darken them, but it still is not enough to keep the heat from the sun out. Last summer we cut out some poster board and stuck it up with Velcro--doesn't look very good though. We would rather not put holes in the aluminum frame because it may leak. Please help!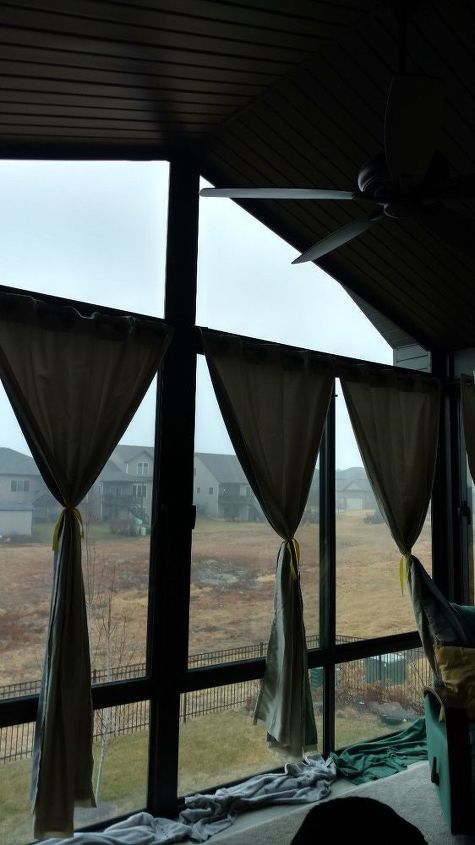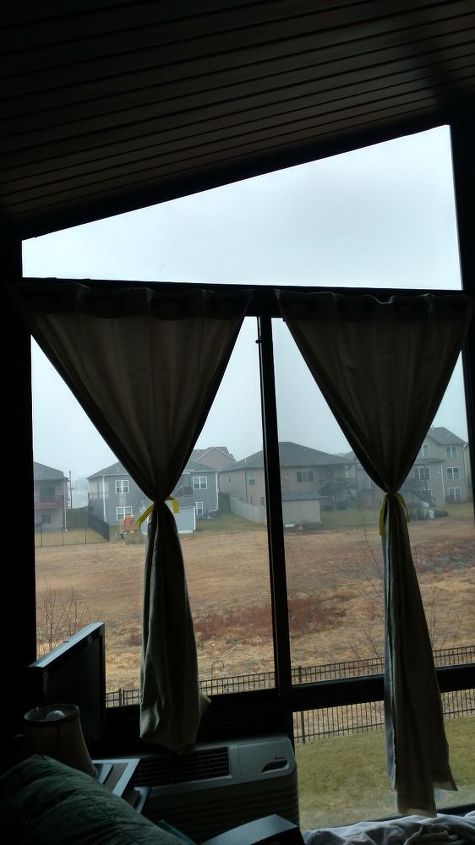 Related Discussions Diane
on Feb 03, 2016
I have two 6' patio doors, and I want to add blackout curtains to keep the sun/cold out. What is the best way to hang them, and what can I use to push the curtains ba... See more Noemi
on Apr 01, 2019
Does anyone know how to make a balloon garland or a balloon arch?
Lori Rishel Show
on May 24, 2017
I am not finding something to cover all three windows together. That leaves three separate window treatments. If I use curtains, how do I hang them? The room is met... See more Tammy Rambow
on Aug 24, 2017
We have trapezoid windows above our door walls, is there any other suggestions for window treatments for these?

Kathie Weber
on Jul 23, 2017
We have a garage door with windows in it and I need some ideas on how to cover up the windows. When the sun is on that side of the house it gets really hot in the gar... See more

Monica Sommers
on Jan 22, 2017
We have a sunroom that in the late afternoon the sun beats through, what can we do the block the sun rays, but not our view. Don't want the hang drapes.

Patricia
on Nov 20, 2018
The upstairs of our home has windows that slope downwards. I would like to have a window treatment that would provide minimal privacy - sheers are my preference - and... See more