Window treatments for triangle windows Answered
This challenge has me frustrated! I have two triangular windows on the upper level of our log home. They face east, and the hot summer sun streams in there each morning heating that loft area unnecessarily. I'd like to provide a temporary solution for the summer months, and have tried a tension rod up the long slanted sides, but the fabric hangs unevenly. I also tried to gather the fabric to bring it into a fan shape that I could secure at the square corner of each triangle, but that didn't work, although maybe I just need some tips on cutting the fabric? The ceiling slopes so deeply that I can't hang a horizontal rod and still cover the windows. Any suggestions??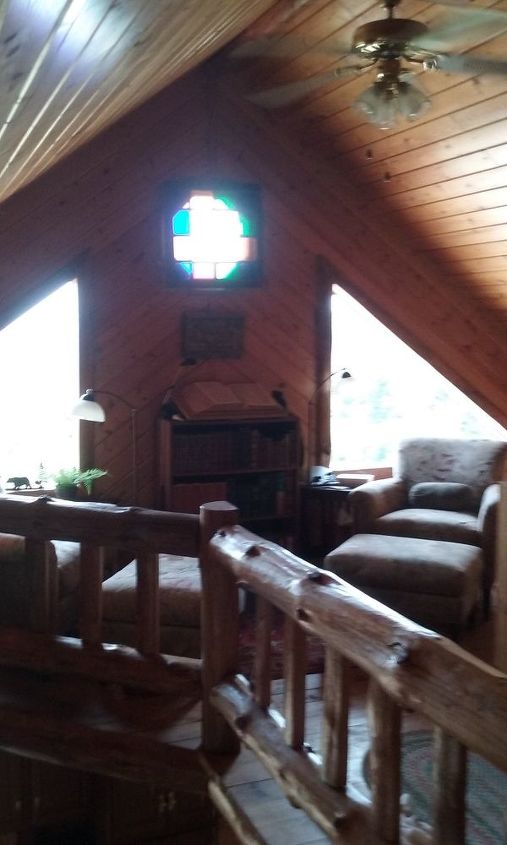 Video processing...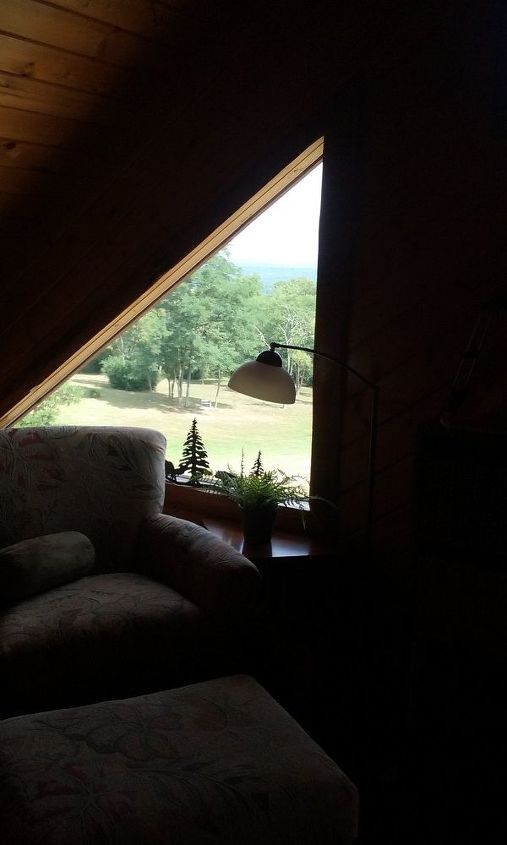 Related Discussions Hof30111357
on Jan 21, 2018
Two of my sunroom windows are odd shaped, and let too much sun (and heat) in during the summer. The frame around the windows is aluminum, so we don't want to put hol... See more Tammy Rambow
on Aug 24, 2017
We have trapezoid windows above our door walls, is there any other suggestions for window treatments for these? Stephanie
on Oct 14, 2013
I have a very large picture window in our living room. I'm not sure what kind of window treatment to do. As you can see, the two skinny panels open and the center doe... See more

Joa10897558
on Mar 05, 2018
I don't want vertical blinds. And I want to be able to see the view. I don't want anything modern, looking for something more rustic. they can be stationary or able t... See more

Patricia
on Nov 20, 2018
The upstairs of our home has windows that slope downwards. I would like to have a window treatment that would provide minimal privacy - sheers are my preference - and... See more Tdo15248144
on Mar 05, 2018
Fully renovated basement and looking for ideas and reccomendations for windows. They are so small and not sure whether to go for Blinds, short or long curtains. Its a... See more
Lori Rishel Show
on May 24, 2017
I am not finding something to cover all three windows together. That leaves three separate window treatments. If I use curtains, how do I hang them? The room is met... See more