I really need ideas on laying out my yard. Pond, firepit, etc. HELP! Answered
I have an open canvas with a 92 sun rating. I recently had the privacy fence installed to block a busy street. The gazebo is being repaired and will be anchored in front of the sliding doors for now. The light patch by the patio is an old, small filled in pool that only grows weeds.(they used sand I think) I would like to put in my little pond, have a fire pit, and maybe a private chill spot also, but I admit, I have the ability, but I have NO, did I say NO creativity or eye for deign/layout. HELP!!!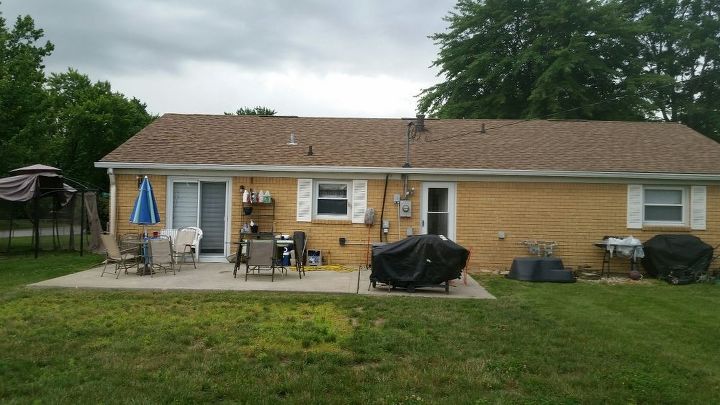 Gazebo was on patio, storm blew it to the side. I'm currently repairing it, so I can anchor it down on patio in front of sliding doors.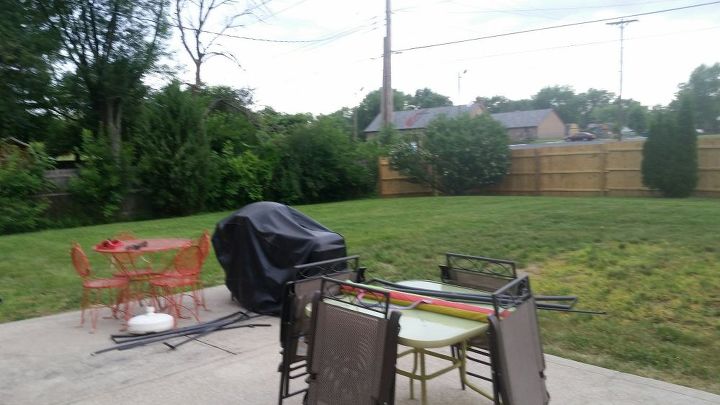 I have a bare bones yard. lighter area in right corner is a filled in pool. Only weeds grow there...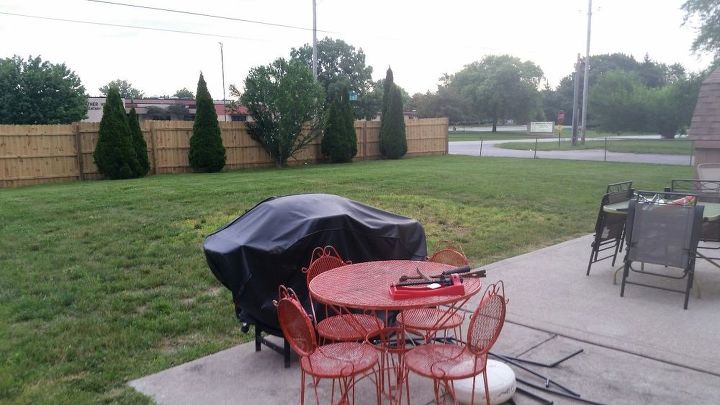 No trees, I have a 92 sun rating! Again, the old pool area stands out.