Related Discussions McGuffey
on Jun 28, 2018
I am renting an apartment that has a loft bedroom with an open closet and no room for a dresser. I hate that I can see all my clothes and things on the shelf. I am co... See more MOJO
on Dec 06, 2017
what can I use for a headboard?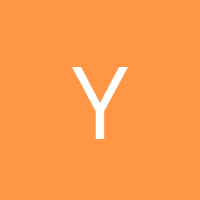 Yael
on May 27, 2017
I keep looking at closets and walk-in closet projects, and all seem to have, lucky for them, less cloths and stuff than me. so, while I'm, impressed with the creat... See more

Joann Jarvis
on Feb 15, 2015
I am making a guest bedroom after the craft room is not being used as such. I have eclectic furniture from primative early American to some colonial bedroom to reprod... See more Pup1097977
on Feb 27, 2015
Something crazy,cute, fun and inexpensive. Kathy
on Jan 21, 2015
I have a pattern quilt with an antique white background with multiple shades of blue and deep yellow in the print. Should I match the color of the window treatment wi... See more

Andrea Reed
on Sep 05, 2014
I have a double wide mobile home at the beach, so trying to get it to look real beachy...Iam going to attach a few pics if my bedroom and get your ideas on painting i... See more