Asked on Dec 2, 2018
How should I redo my hearth? +4
Answered
Just had new floors put in and now hearth is lower so I have alittle room for tile, porcelain or maybe brick? Any suggestions? And when it's in what goes between tile and flooring? Some type of molding maybe.. and any color suggestions..walls are light green/gray and fireplace gray as you can see. Plus I know my mantle is ugly.. just a piece of wood but there's nothing I can do right now.. out of money :)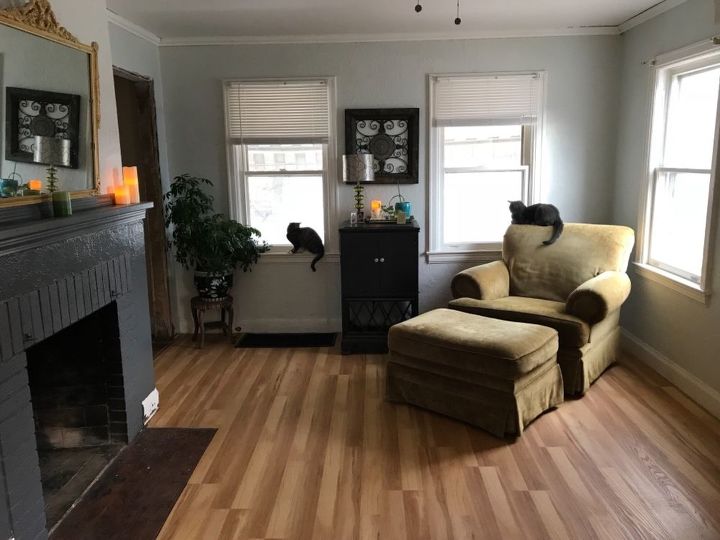 Here's to get a feel of the room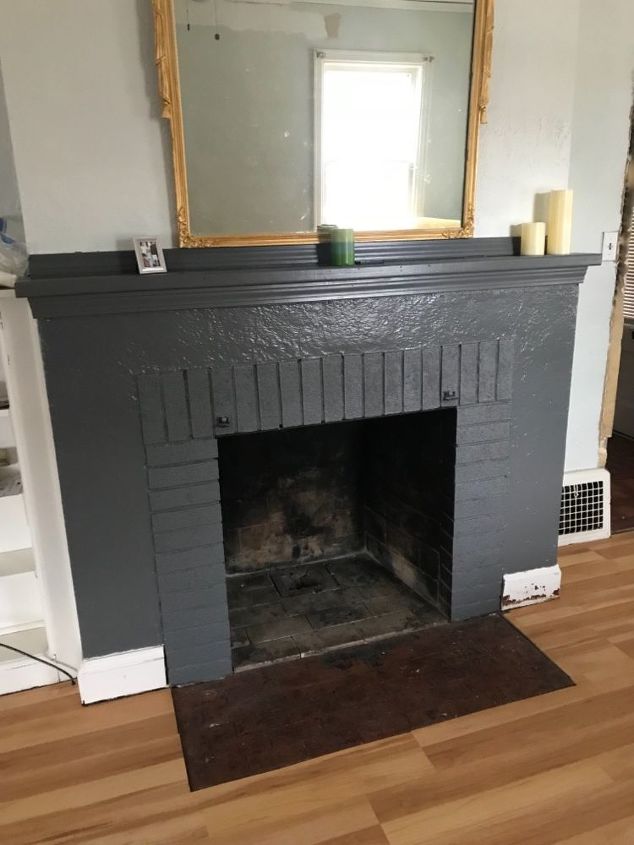 Anyone think the white trim needs to be gray also? Looks like it stands out.. i obviously need to paint the right side.