Related Discussions

Mrs Thomas
on Aug 28, 2021
I currently have a 2/1 but i need a extra room and bathroom. I was thinking about converting the single car garage to a bedroom and bathroom. The garage is 308 sqft(1... See more
Peggy
on Jul 20, 2019
Behind my pool is a stretch that slopes down (sharp drop off past it) and is horizontal not vertical. Trying to figure out what to do with that area? Susie
on Jun 24, 2019
I have a decorative streetlamp in the backyard and it has 3 small light bulbs. My question is probably really stupid but does anyone know where you turn them on? I do... See more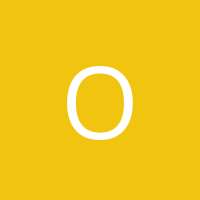 Olga
on Apr 09, 2019
Wanted simple ideas to freshen up the porch for spring season. Cindy Jones
on Nov 15, 2018
It is such an eye sore. Do you have any suggestions as to how to make it more appealing? Please keep in mind that the power company does not allow anything on the tow... See more ChaChaCha
on Dec 23, 2017
I have a group of trees that surround the dining area of my backyard. I want to be able to hang the chandelier over my dining table. What sort of wire system would yo... See more Barbara
on Aug 08, 2017