Asked on Feb 19, 2020
How can I decorate this room to make an antique set fit in? +10
Answered
I inherited this ornate dining set from my grand parents. My house is more modern/transitional. I am NOT interested in painting the furniture. I painted the room and after that I'm having a hard time finding direction. I plan on moving the China cabinet to the tall wall. Thank you for your ideas...I was thinking rug, modern art and large rectangular chandelier with shade?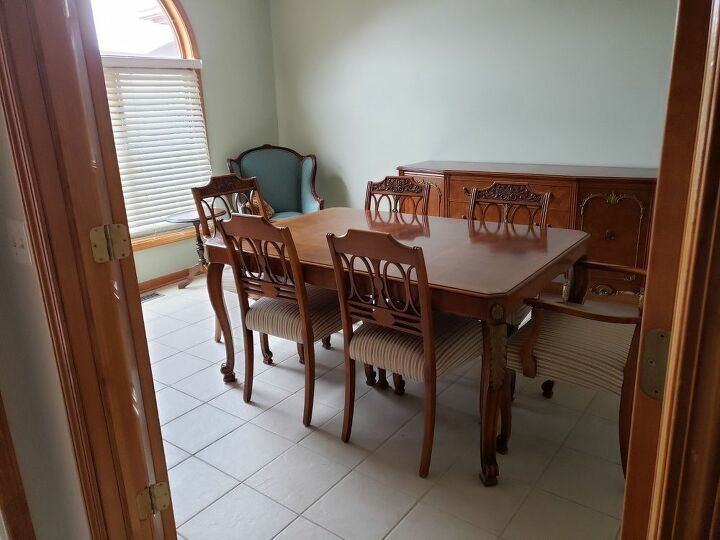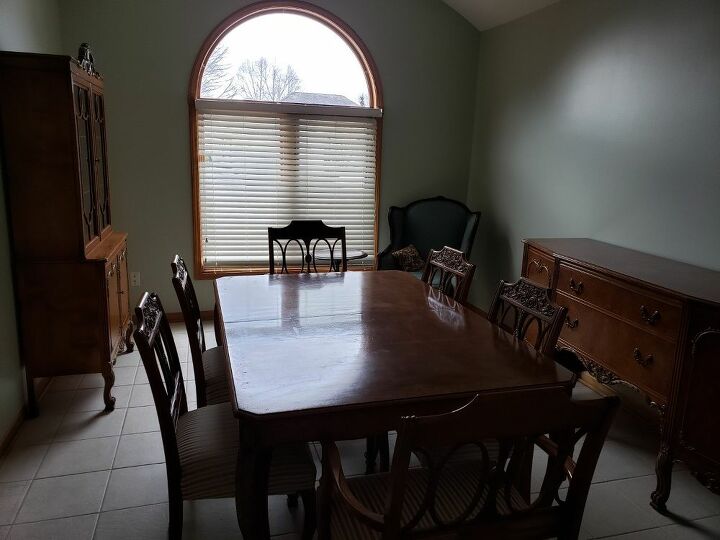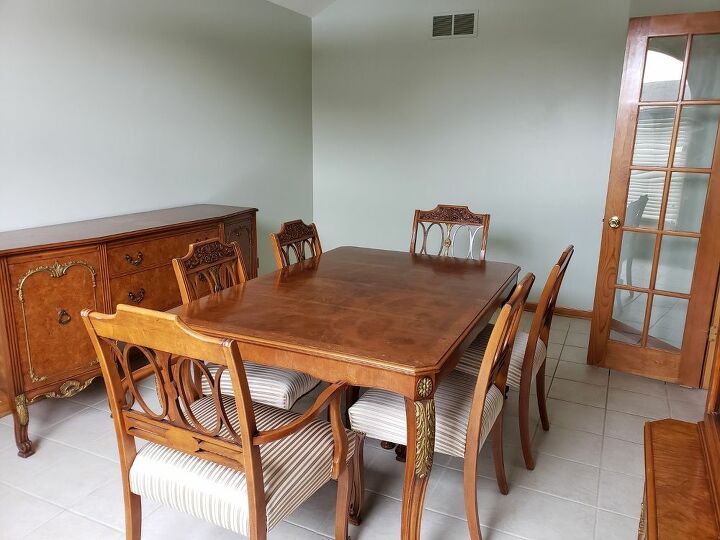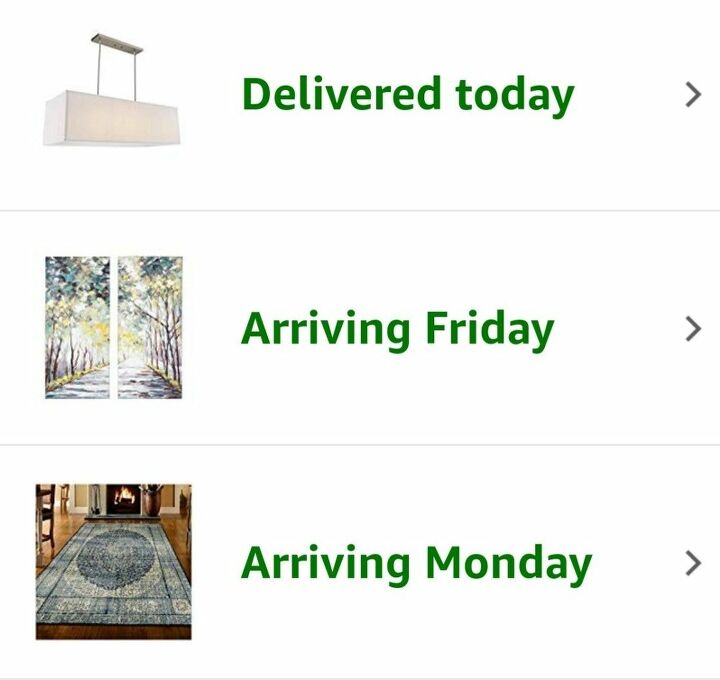 Ok, ordered these from amazon...we will see!