How to make this antique piece functional?



Answered
We inherited this beautiful antique. I would like to make it functional while maintaining the integrity of the piece. I do not want to paint. I would like to be able to display items such as vintage glassware and possibly picture frames. I am thinking some kind of shelving? But I'd like to avoid nailing or screwing anything to it. Maybe something free standing that could sit in front of the mirror.
Also - if anyone knows the name for this type of furniture, I'd love to know! Guessing it is a wardrobe of some kind. Door opens and there is a bar to hang clothes.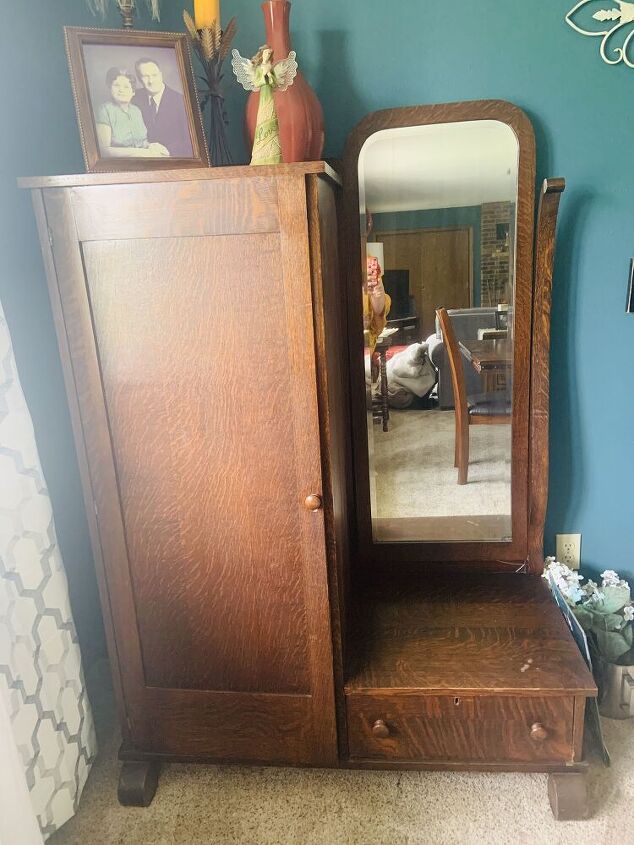 Preview is cropped. Click to see full image.