How to mount some round mirrors on a concave wall in trailer?



Answered
I have a travel trailer with a bullnose front. Inside, the concave wall is over a fold-out couch. The wall has wallpaper on it. I would like to arrange an assortment of round mirrors on this wall. I don't want to ruin the wall if I have to remove the mirrors.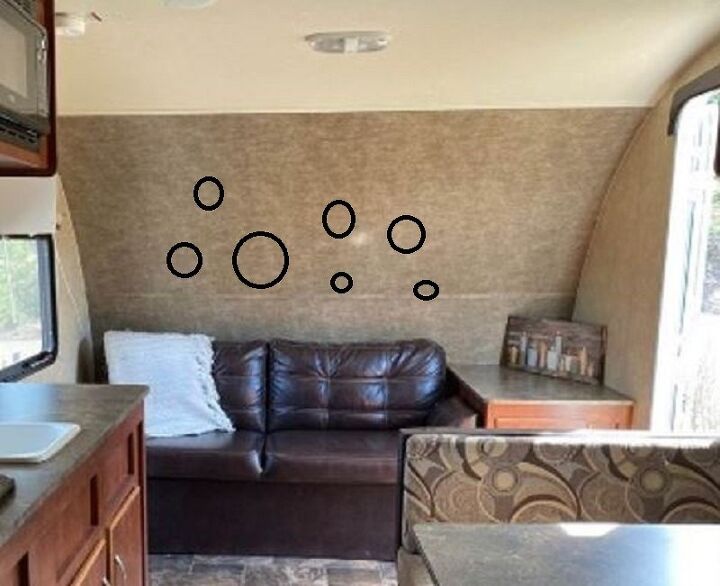 Various sized mirrors on bullnose trailer wall.