What can I do with this mirror? Answered
I am trying to give my bathroom a small update and want to know what I can do about this mirror without having to remove it. I don't want to leave holes in the wall and then have to paint behind it again. Any suggestions?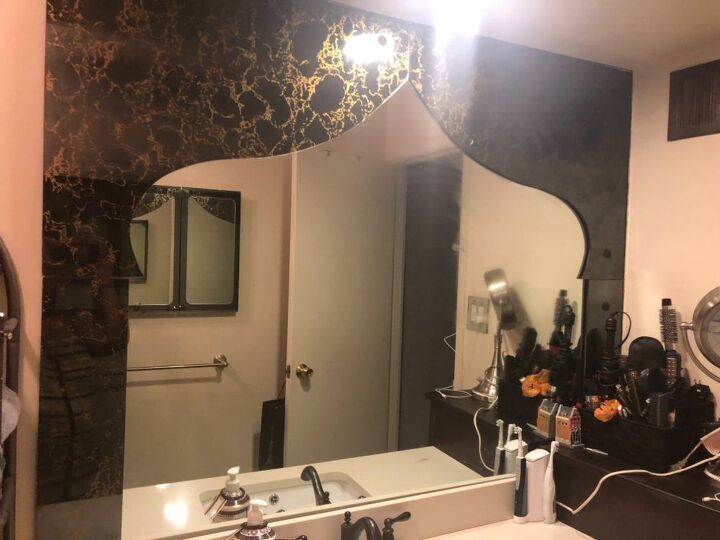 This mirror is over 30 years old.