How can I attach a mirror to a piece of wood on a refurbished vanity?


Answered
I am working on a child sized vanity. Repainting and stenciling this piece of furniture for what has been in my friend's family for several decades. Her grandfather built it. I am looking for the best glue/attachment method to place a mirror on the vanity. See attached pic.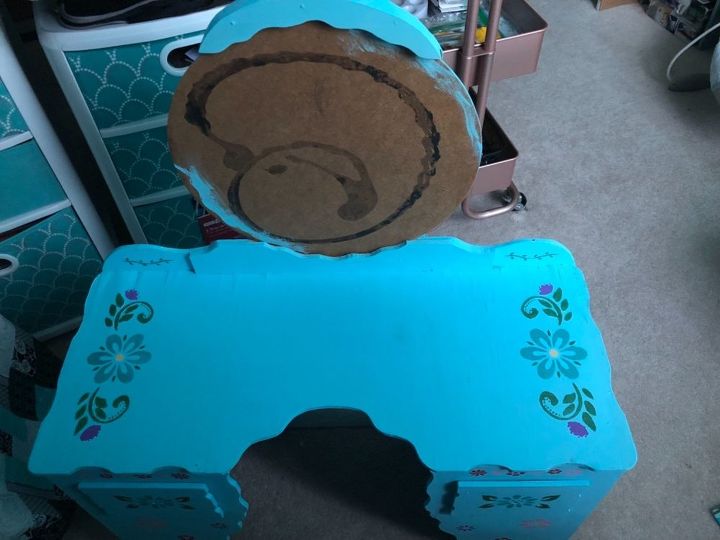 There will still be some brown space surrounding the mirror.