How do I attach a metal gear to PVC pipe? Answered
My idea is to make a water fountain which water flows between the gears. The water supply would come up through the PVC pipe.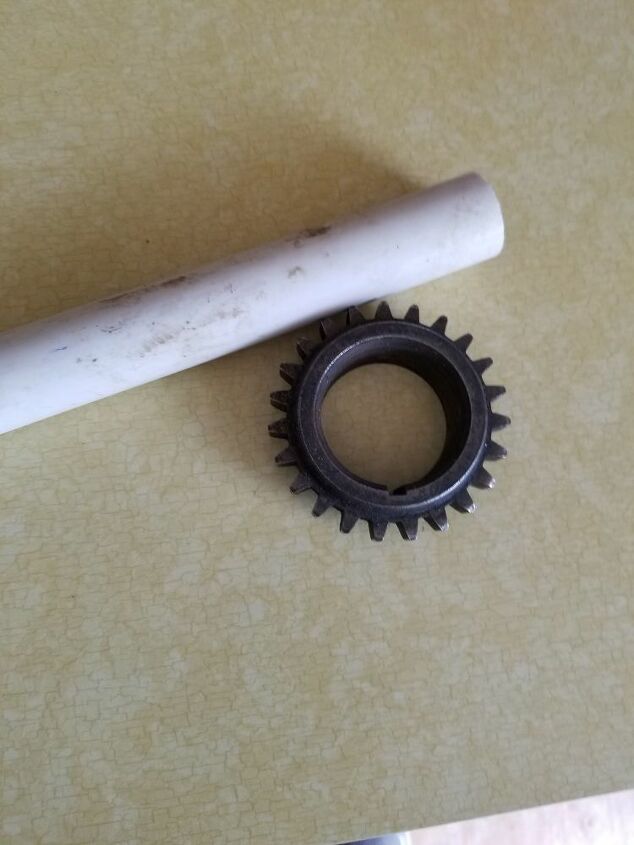 The 2 pieces I want Ideas for attaching together.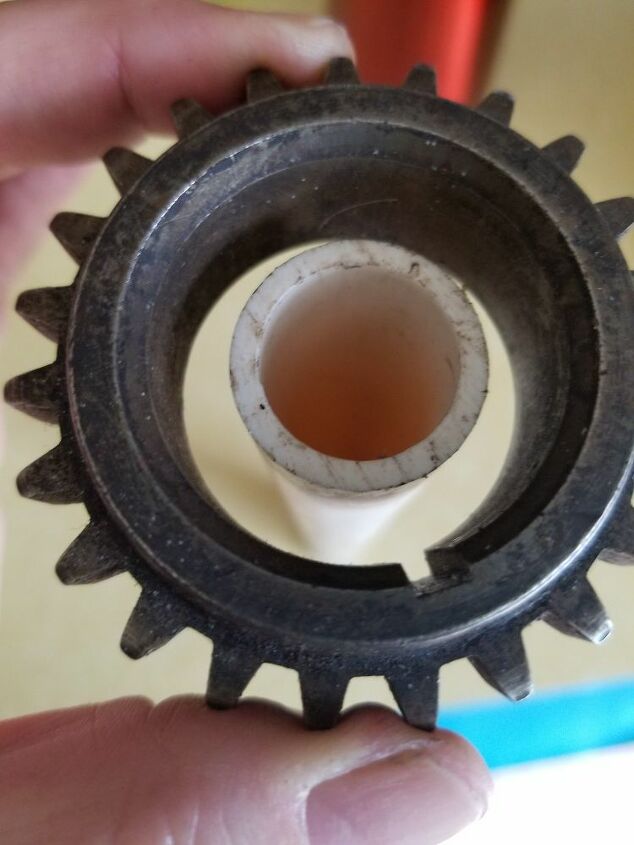 The space between. I want to use supplies around the house. Thanks!
Related Discussions Sandy
on May 29, 2020
Looking to DIY a rock look on a wall. Would like to find something I can sculpt my own rocks with. I have been told cement would be to heavy on a drywall backing. Do... See more Sage1956
on Apr 30, 2017
I have 2 majesty palm plants. Right now I've got them on 2 plant stands that have to lean against the wall for support. I'd like to build two plant stands that are ta... See more Lho24191140
on Jun 22, 2017
My lot backs onto the line where this unsightly, cinder-block shed sits. I need an idea to hide it. I have saved a lot of fallen walnut & maple tree branches that I'd... See more LK
on Apr 05, 2020
Does anyone have a way of how to hang a window box without having to screw the box or the bracket into the windowsill or the siding? Is there some way of clamping the... See more Mar12379349
on Jul 16, 2020
Need a backdrop for Zoom meetings. How can I build a folding room divider?

Lisa
on Jan 01, 2021
I have a climbing rose bush that I need a trellise for, no trees in the area to prop it on!

Andrea Bunny
on Sep 26, 2018
I need ideas on how to make concrete diy statues like a large2' high bird on a square pedestal. The Easter Island face...help. Not paying $100 or 600!! Thanks