Removing glue from vinyl plank flooring Answered
I bought this vinyl plank flooring from Lowe's 4-5 yrs ago. At the time I had 4 dogs and 3 cats and had read that it would work well with animals. After installation, I thought it looked very nice. The salesman had told me that the adhesive on the back would NOT be enough to make it adhere to the floor and said I should buy a Henry adhesive. So I did and the installers used it. But after a while, some of the edges started pulling up. I contacted the manufacturer and was told no adhesive should have been used. Meanwhile, I'd pulled up some pieces that weren't sticking, planning to put down new ones. You can see the mess. At first, it was sticky, even after a few yrs but now it's dried out. I tried scraping it up -- not very successfully. A handyman recently told me to sand it off. Sounds like a great idea!!! BUT what kind of sander should I use so it won't take forever and that I can control enough so it won't scrape off the edges of still-glued-down pieces? I have one like in the photo but it seems more logical to have one with straight sides & I wonder if one this small will do the job? Since I'll most likely not use it again after this is finished, I'd like not to spend a lot of money on it. Soooo, is sanding the best thing and what kind of sander should I use? How about one like I have but with straight sides, or do I need something more powerful? Also, some of the pieces are "cupping" slightly. Should I leave them or try to fix them? BTW, the manufacturer has given me several replacement boxes to finish up another room that I never got to.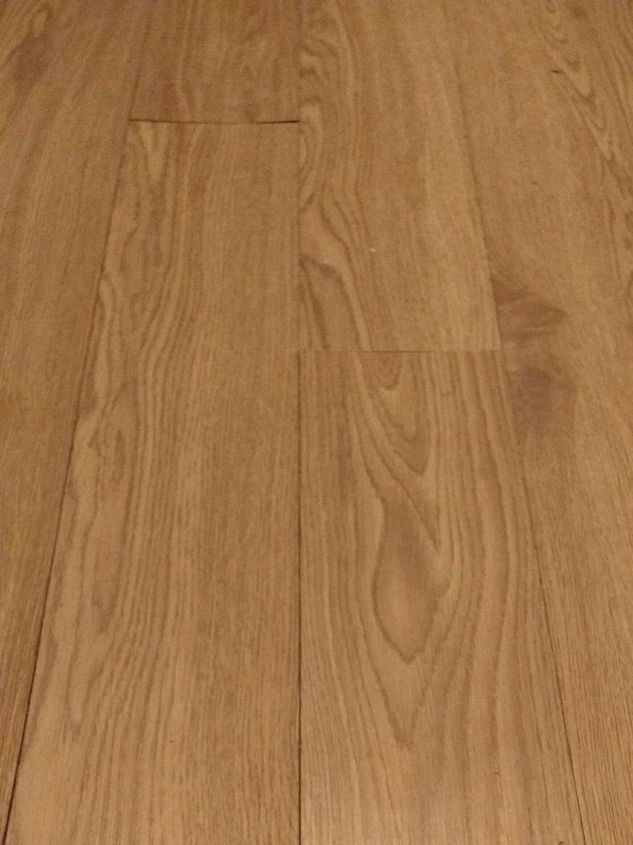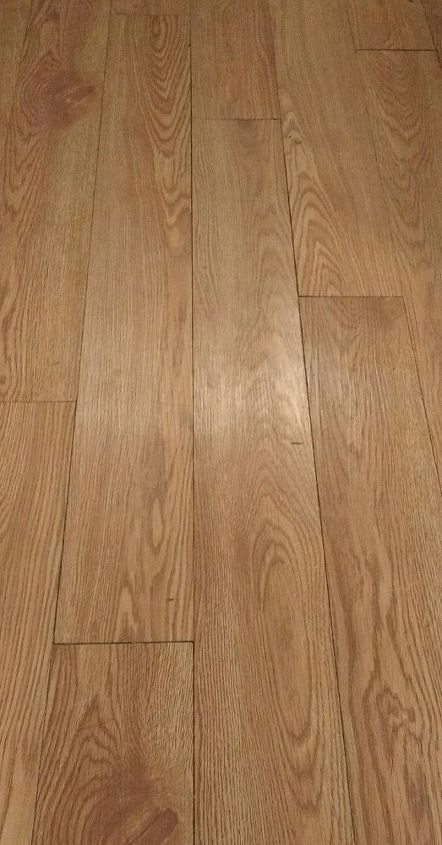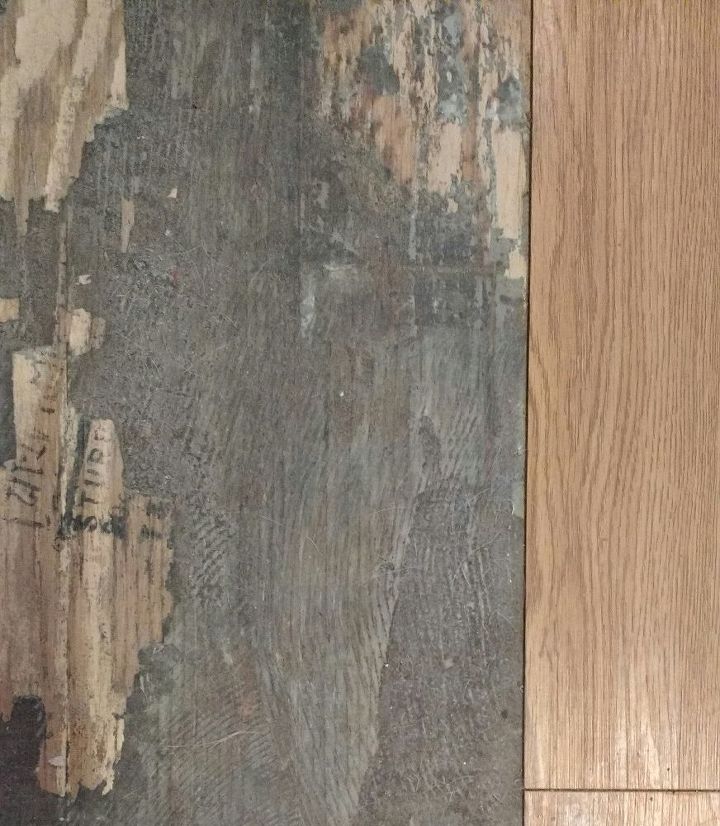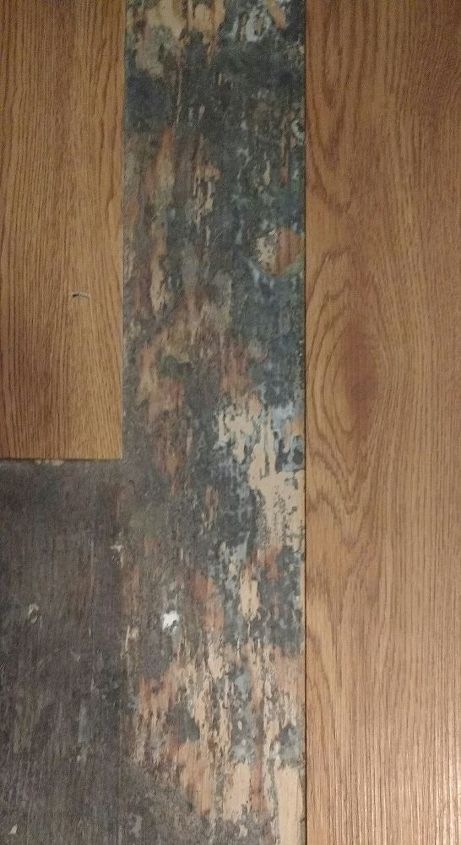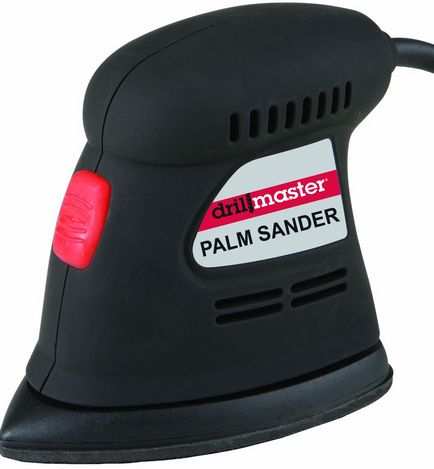 Kbh29473432
Answered on Nov 30, 2023
What is the best way to clean hardwood floors in the kitchen?

Abby
Answered on Dec 01, 2023
How to clean paint brushes with paint thinner?

Silvia Yanira
Answered 19 hours ago Maggie
Answered on Nov 20, 2023
How do I wash pillows to remove the smell of smoke?

Abby
Answered on Sep 17, 2023
Vinegar seems to be the answer to everything. So how do I use it to clean my mirror?

Dena Hladki
Answered on Feb 21, 2018
Hubby dripped some purple primer on floor and I don't want to have to replace the floir.

Ally | The Speckled Goat
Answered on Oct 15, 2022
We're refinishing the floors in our 1934 farmhouse-- the original hardwoods were hidden underneath carpet in the kitchen, and vinyl in the dining room. They adhered... See more