Slide out tray idea needed for bird cage Answered
I have a bird cage that has no pull out tray. I measured the opening for the tray and it looks like 15 1/2 x 12 with maybe an inch or little more opening to slide in and out
i have resesrched and cannot find replacement for it
i don't know the brsnd
is there a diy I can try
im using newspaper now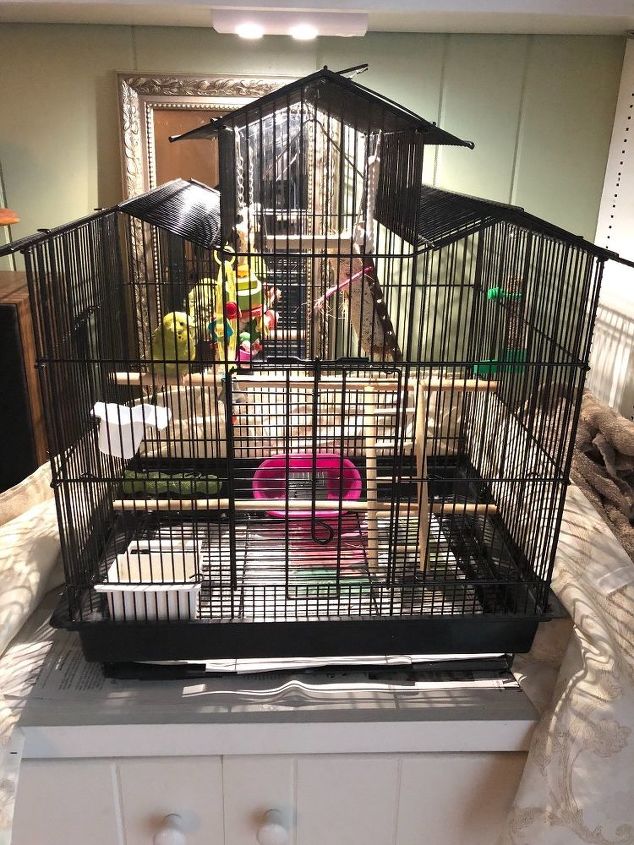 B
Answered on Sep 10, 2023
I need help trying to find options to block a double doorway to keep cats out of room but still be able for air/heat to circulate between rooms Deneesa
Answered on Jun 11, 2022
I have zero carpentry skills. I need a dog house for outside (large dog). Are there any furniture or other object repurposing hacks out there? Thanks!

Jacunaghonim1
Answered on Oct 30, 2021

Laurie Sharpe Moller
Answered on May 23, 2020
Trying to figure out a way to stretch and straighten it out without just throwing it a way

Allison
Answered on Jan 20, 2021
I will get a duck soon and I don´t know where to start from here any help? Carol Stojan
Answered on Dec 10, 2018
Want to use only 4' X 4' area at 2 nd bedroom entry for kitty litter box & food. Need one 20" X 3 ft barrier plus 44" X 3 ft wall/barrier. It must not be mate... See more

Laura G
Answered on Aug 02, 2016
I know this might be an interesting, yet strange issue but...I have several guinea pigs but I live in an apartment, so I don't really have my own yard, but do have pa... See more