What are your ideas for Easter basket alternatives....?



Answered
I'm thinking ahead to Easter and wondering what I can make or put together for Easter baskets this year. I'm really wanting to do something useful, thoughtful and non-traditional. I already have one idea for a gardening themed basket.
Gardening Themed Easter Basket
1 Large clay (terra cotta) pot
4 Small clay pots
Packets of seeds
2 small herb plants
1 jar gardeners hand scrub
I plan to put all my gardening items inside the large clay pot, envelope in cellophane and affix a nice twine ribbon. That'll be my gardener's Easter basket.
What other ideas do you have for non-traditional Easter baskets?

Idea from JoAnn Fabrics.Id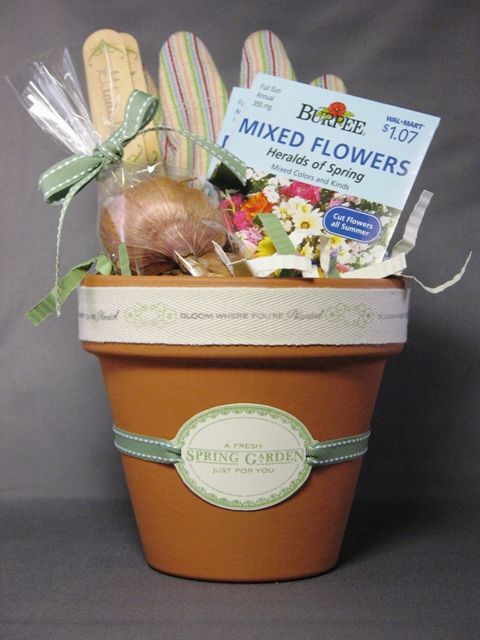 Idea found on Pinterest. (I don't know the source.)