Help! How do I put some WOW on my door frame? Answered
Hi! Would love some ideas about this front door jamb.....over the years I have made the mistake of taping Christmas Decorations on the metal jamb, (FYI, DON'T EVER DO THIS! Lol...). I changed the house numbers from the right facing the door to the left...as a result I left holes in the left side, caulked the holes but again bad idea, as the color has changed, the porch railing is new, and we are planting grass at the sidewalk curve, or maybe some type of plant, but nothing likes it there so that is still up in the air. I really want to do something that will POP with the jamb. An issue is when you are driving up the road from the left the carport does obstruct your view of that area until you get closer, and the outside light, which is new and I love, may fight for attention with whatever I put on that side. I saw a house with HUGE house numbers down the jamb, but at 50.00 a piece, (would need 3 ) am def rethinking that idea.
anyone have any thoughts as to what we could put there that is for outside, maybe a few things to switch out each season. Have a flag pole, but not crazy about that any more....
and and all ideas would be appreciated. Btw, the plant on top of bistro will have more color put in it this weekend....
thank You!!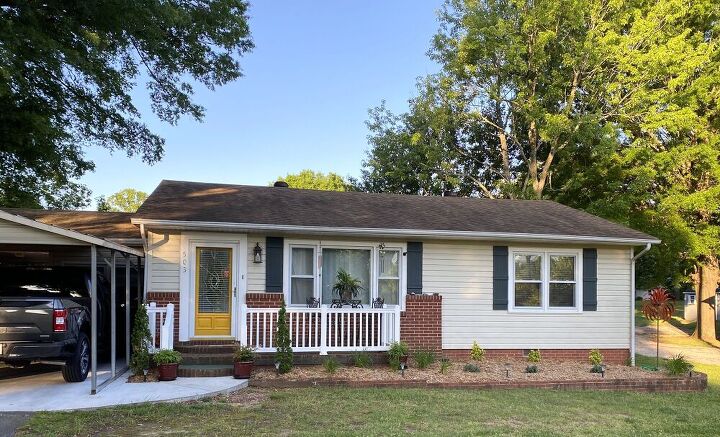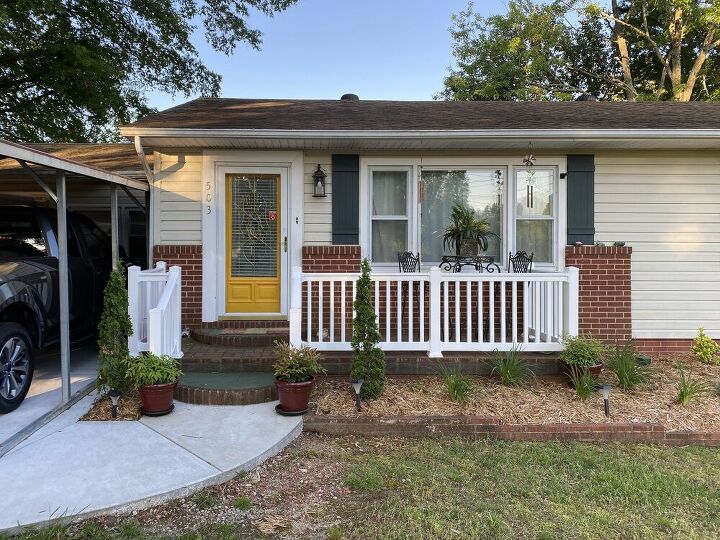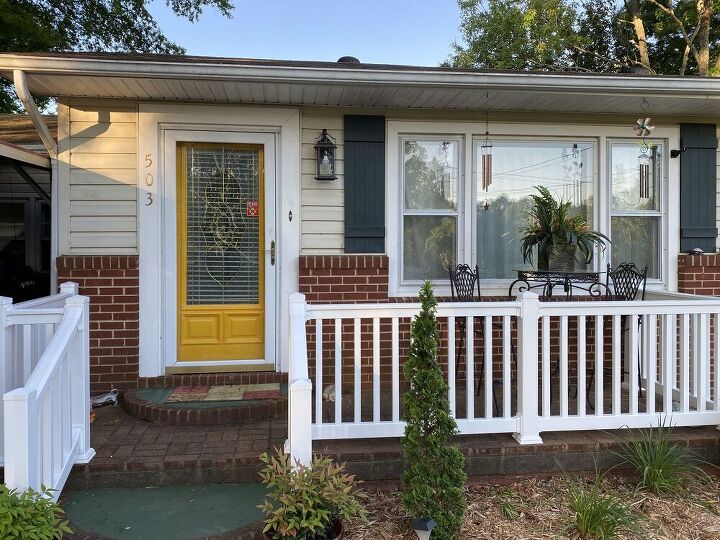 Porch and front door including bistro table and plant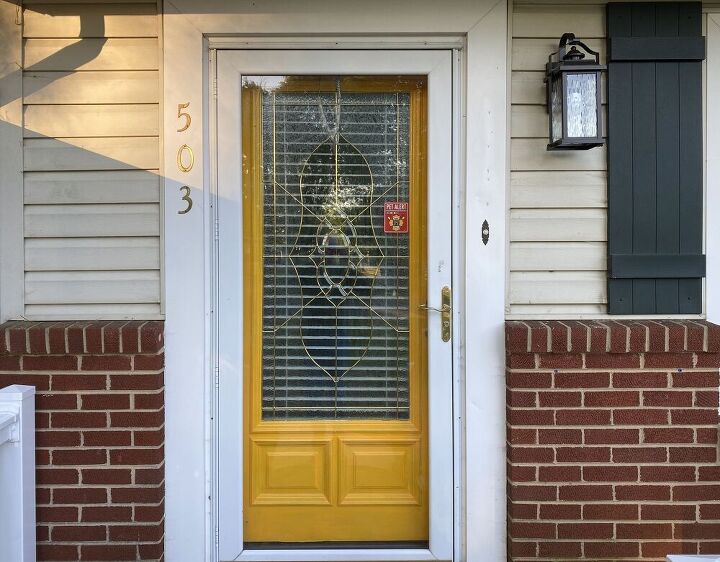 Just front door, NOTICE YUCKY CAULK IN HOLES ON RIGHT HAND SIDE