How can I remove plastic from a wooden art frame



Answered
I purchased some batik tribal prints at a flea market. The wood frames have some type of hard plastic attached. Some of it snaps/peels right off, other parts are stuck. Any ideas how I can remove this without damaging the wood? Thanks to all.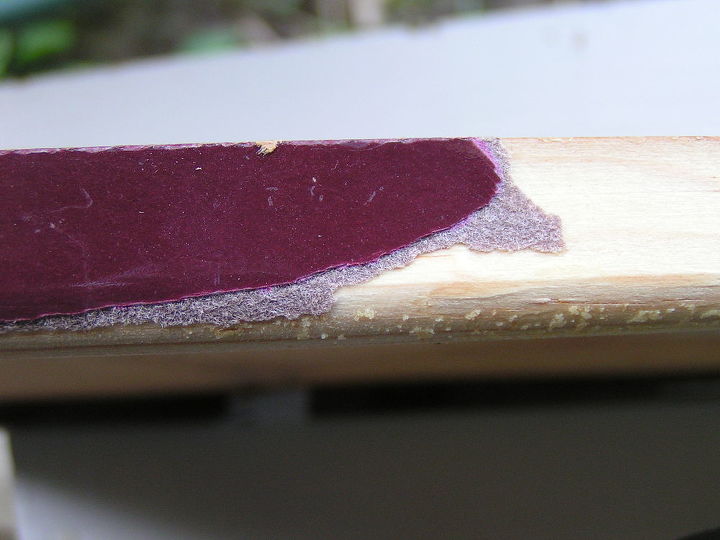 Related Discussions

Mary Jaeger
Answered on May 24, 2018
I have some drinking glasses that came with decals and would like to remove them. Can anyone suggest a way to do this if it is possible?

Sheri
Answered on Feb 11, 2020
I'm interested in taking molds that are used to make ceramics and use those molds for plaster. I know that the molds have to be sealed with shellac, which I have done... See more Michelle
Answered on Oct 29, 2017
I made three arrows from Popsicle sticks to hang on the wall and I want to stain them. I know I should have stained them before hand, but I didn't. I need to remove t... See more

CHAR
Answered on Dec 19, 2020
Does anyone have advice on how to make artificial flower arrangements? It's the stuff the stems are set in that look like fake water Ckd27274390
Answered on Jan 08, 2023

Shira
Answered on Sep 15, 2023
Someone was giving away a slab of stone and I want to use it for a project, but someone has drawn all over it in black marker (I think permanent marker) . How can I c... See more Peggy
Answered on Sep 12, 2022
I bought some prints from an artist that are mounted on foam board i bought frames for them but the backing of the frame will not close on the frame because of thickn... See more