How can I decorate a nursing home?



Answered
I need lots of one-person, minimal material projects for people in nursing homes, rehab centers, and hospital rooms where they are alone, bored but not able to participate in group crafttimes. My physical therapy was always during craft time. This photo shows what I came up with in my room, other than coloring. I had two tp rolls, one McD's coffee cup, two markers, one roll of clear tape, about 40 thick cotton balls, a medicine cup, a few sheets of toilet paper,and a few inches of ribbon from the activities director. What are more projects I can do? Thank you!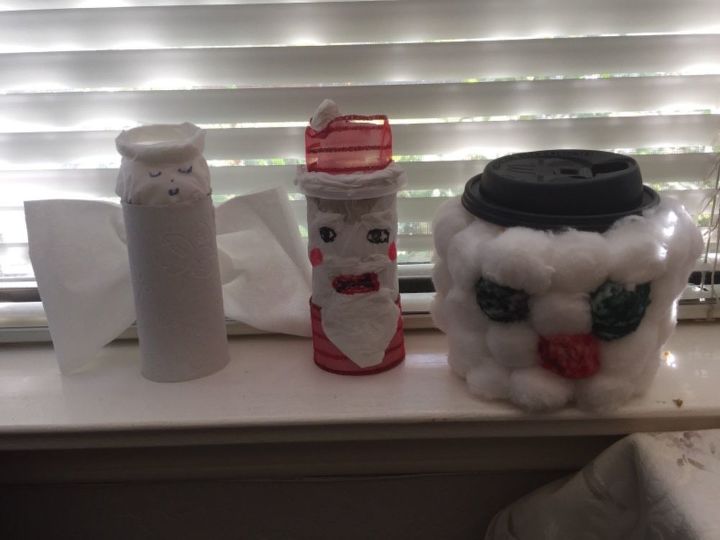 Angel, Santa, and a strange Snowman.