Crafternoons - Firescreen + Platter + China roses = Sign with style! Answered
I've had this metal firescreen (?) for several years and couldn't decide how I wanted to use it. It sat outside with my other metal junk, errrr ... treasure trove items getting rustier and uglier. I also had been wanting to make a sign for my potting shed, which I call "Crickhollow Cottage", and when I found a large platter that had the perfect colors it all came together for me. I had some Spring Sprout spray paint that was the happiest shade of GREEN and used it to paint the screen after I wire-brushed and cleaned the metal.
I find vintage china really cheap in thrift stores and use it for accents in the garden for everything from garden bed edging and bird feeders to dish drainer planters filled with plates, cups, and plants. Note: I don't use valuable dishes for these projects! I also collect English bone china baskets with bouquets at thrift stores and use the damaged ones in crafts. I used some of these for accents on the sign.
I brought the sign indoors for the winter but as soon as spring comes I still need to decide where I want to put it for best view.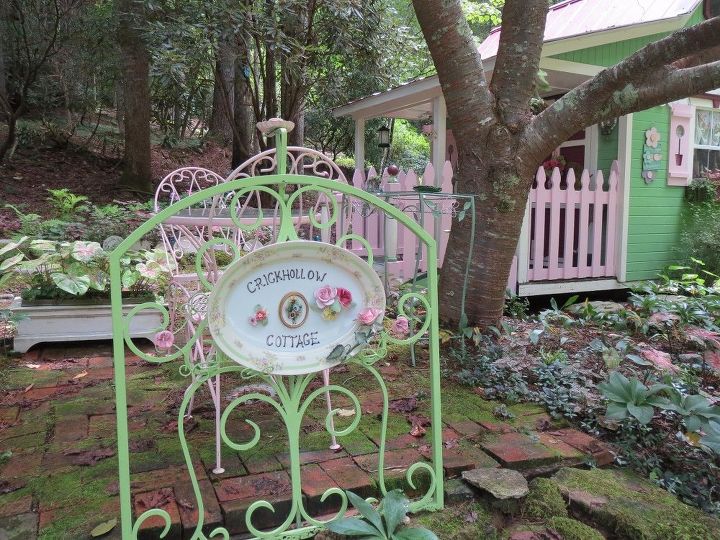 Pink and green and lacy, just my style.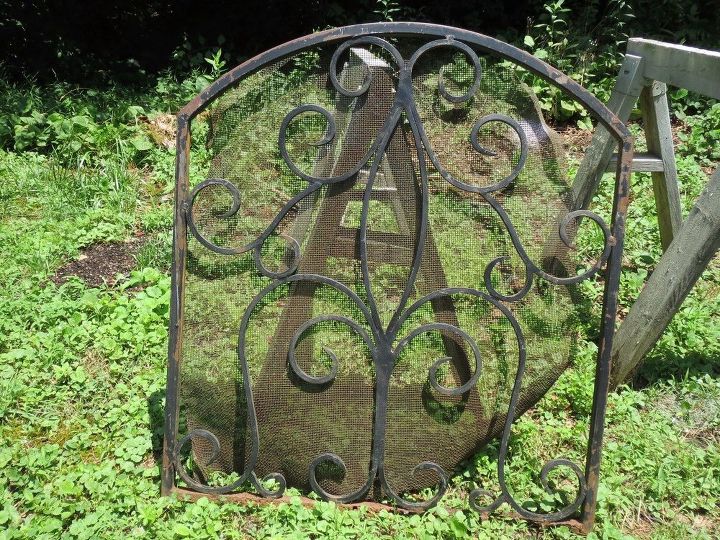 The pitiful "before" state of the screen. I removed the rusty and torn screen wire that was behind the scrolls and then wire-brushed the frame to clean it as much as possible.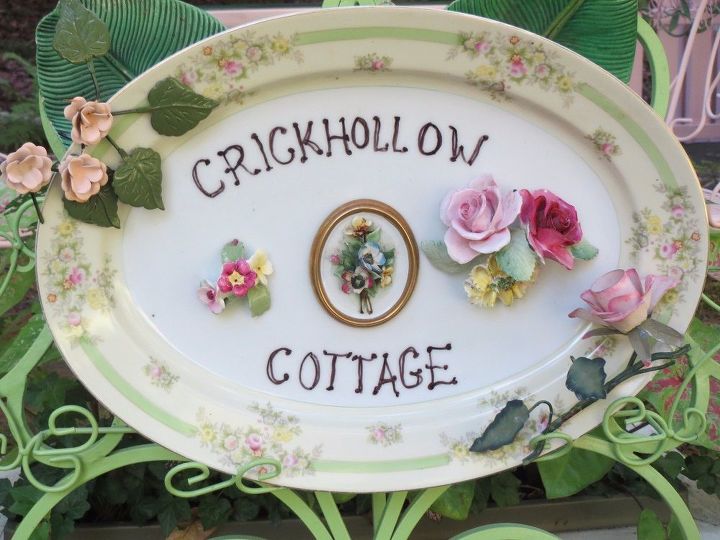 I used E-6000 to glue hooks to the back of the platter and then used floral wire to secure it to a plate hanger attached to the metal scrolls. I also added metal flowers that I had found at a thrift store to the edges. I wrote the name with a Sharpie eXtreme fade-resistant marker. That has held up well for me on other garden items.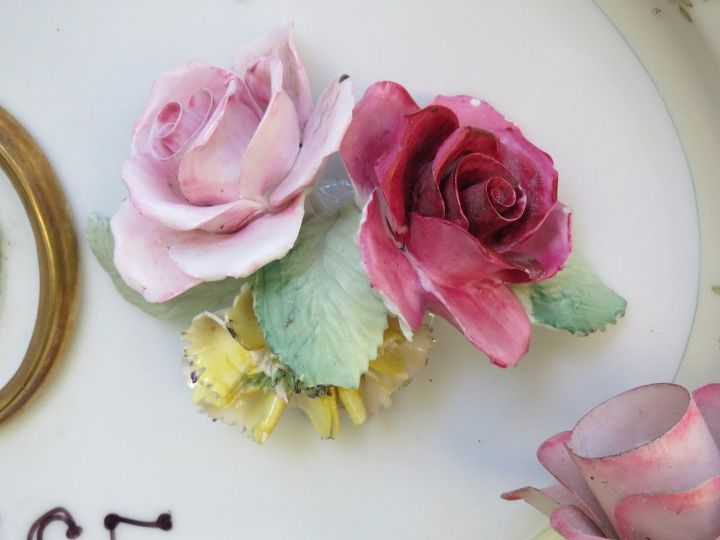 The flowers can be removed from the baskets using a chisel and bubble wrap to protect each bloom as you tap the base where it connects to the basket. I used E-6000 to glue the china rose pieces to the platter.