Is it okay to plant tomato plants in the same spot every year? Answered
I have an 8x8 garden fenced in with 4 posts and chicken wire around it to keep my dog out.
Related Discussions

Abby
on Nov 29, 2021
How to grow ginger in water? Don15614680
on Apr 30, 2017
The tomatoes were not very good and the taste of them were different. I think it was from the red lava rocks. Mahmut
on Jun 19, 2018
We had a lot of rain lately,is it an early blight?how to solve it?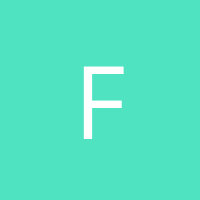 Faith
on Aug 11, 2017
Others have dead leaves . I'm still getting tomatoes off them. But the plants look bad
Gracie
on Jul 09, 2017

Jim Ginas
on Jul 05, 2014
2nd Season in a ROW! Squash plants growing large and healthy leaves and the stems near the roots are looking healthy and turning dark green, getting flowers that grow... See more

Joan K
on Apr 21, 2012
Trail of dead grass appeared two weeks ago that starts in neighbor's yard and goes to the sidewalk, then continues past the sidewalk in a line into the grass into my ... See more