Related Discussions
Mart Hale
on Feb 22, 2014
Searching for others here who have used this system. ANDREW NALLY
on Apr 01, 2019
I purchased my home last year and cleared out alot of trees and brush to give us more space. All of last year I tried growing grass in one particular area of my yard ... See more
Patricia Antolic
on Mar 04, 2019
I need an irrigation system for my house. How do you know what to buy and how much ? Karen
on Feb 21, 2019
Besides installing a French Drain is there another method or type of plants/trees that will soak up excess water from the corner of my backyard lawn?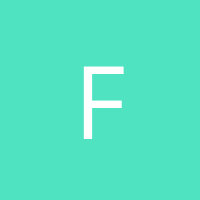 Fran
on Jan 16, 2019

Pat pacdits
on Jun 15, 2018
Ugh! I need some help. I don't know where to start to fix this issue. When it rains my back yard floods like this.I need some suggestions on how to fix this.Thanks, t... See more
Kathy Hausbach Dean
on Jun 01, 2018
I have to drag water to my plants and was looking for and easier solution Thank You