HELP! Bought an older home and need ideas! Answered
Please, any suggestions for the photos attached! Paint? What kind of a color? My daughter thinks my pale yellow idea is gross. Paint the paneling? Paint the fireplace? I kind of like the brick, but..... please, ideas! The big BLANK wall is totally stumping us. Hubby hates wallpaper. Thank you, thank you!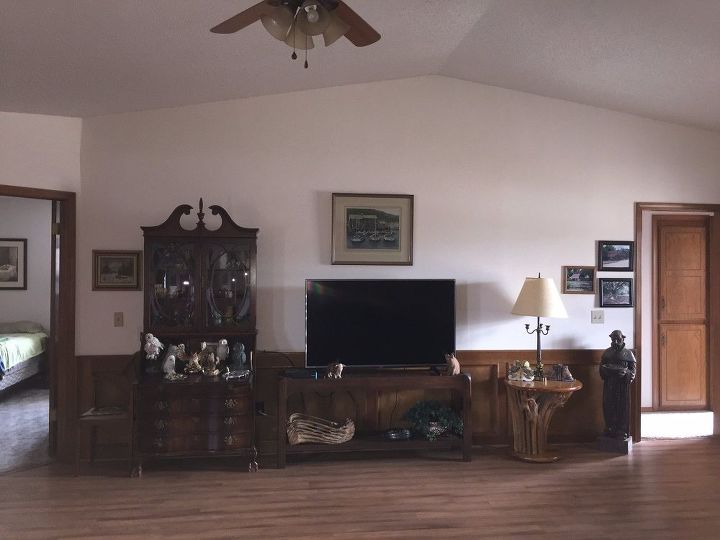 How to "handle" the "wall of nothing." Ideas?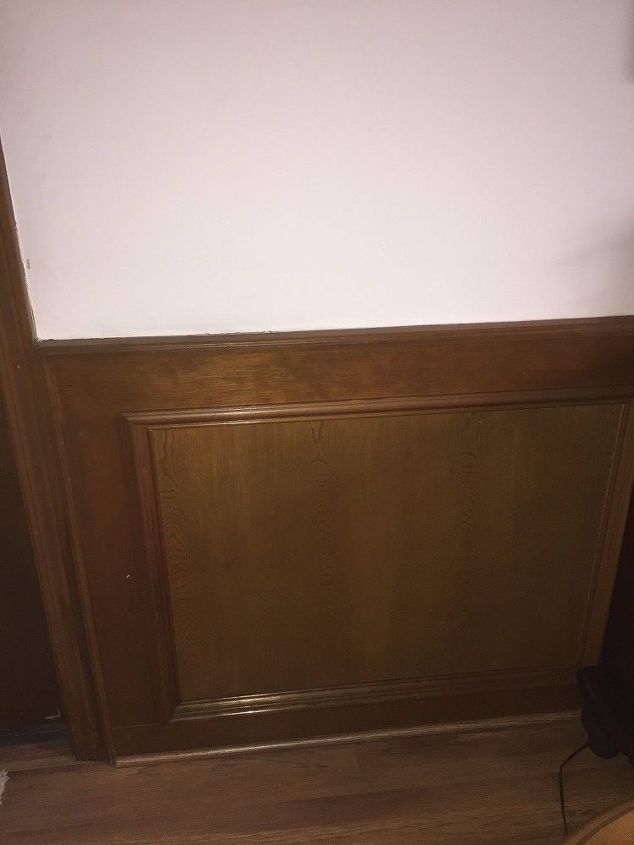 Paneling in living room and dining room.