How do I remodel my small kitchen on a budget? Answered
My lack of cabinet and counter space is annoying. I need to find an inexpensive way to remodel. I hate that shelf! Please help.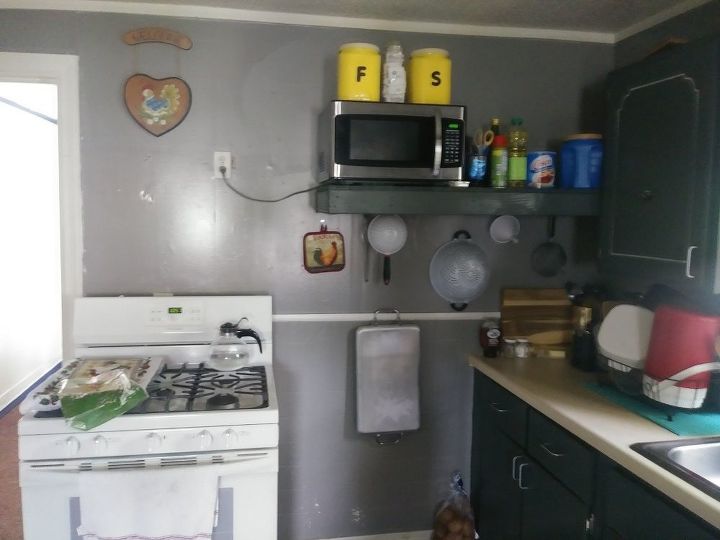 The shelf is a pain. I hit my head on it a lot.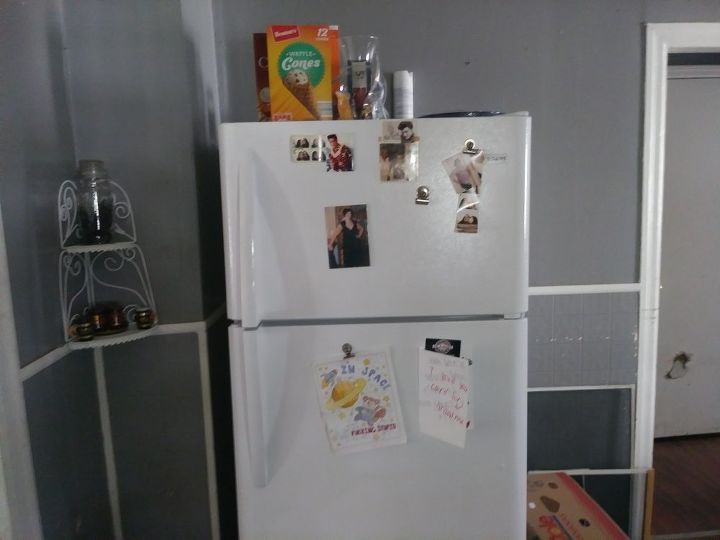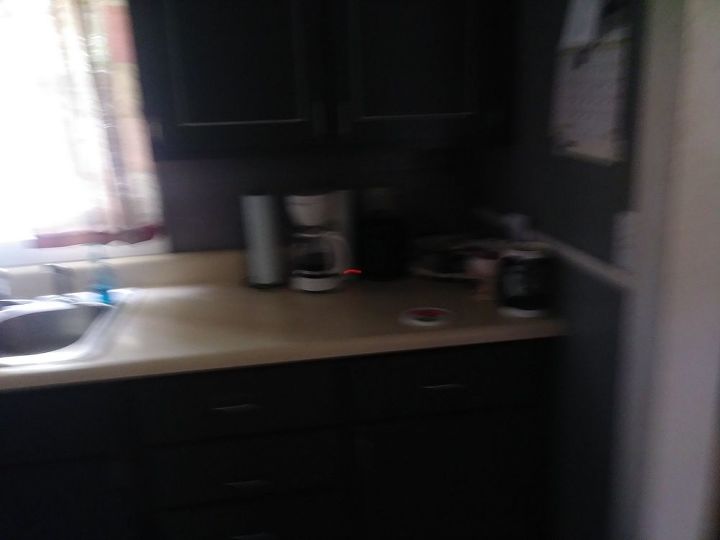 I need to redo and add cabinets.