What would Joanna do? Answered
Hey fellow home talkers. We bought a house and one of the compromises to settle was that I could remake the kitchen.
I dont like that we got 3 different woods going on here. Its too busy. The cherry is a big no no for me. so I am going to get the cabinets redone, counters and backsplash.
but where I need u is I cant decide on a cabinet color. white everywhere (grey walls) with a blue island or white cabinets on top, blue on bottom with a white island?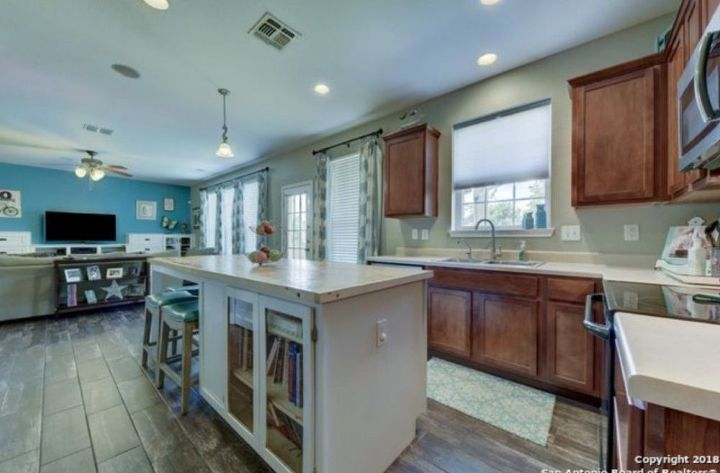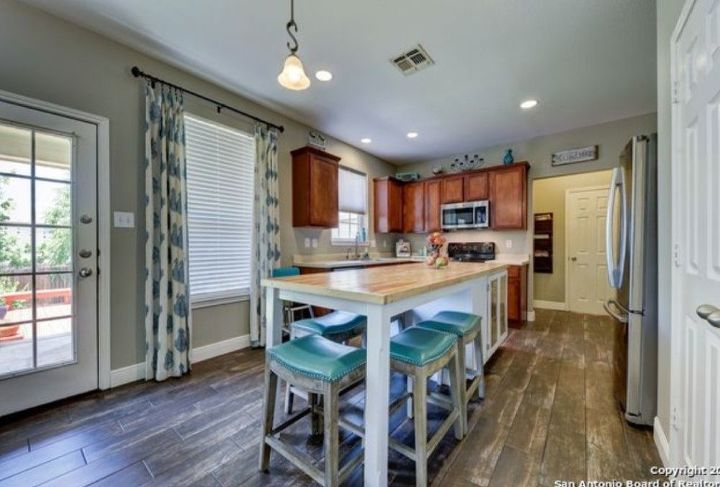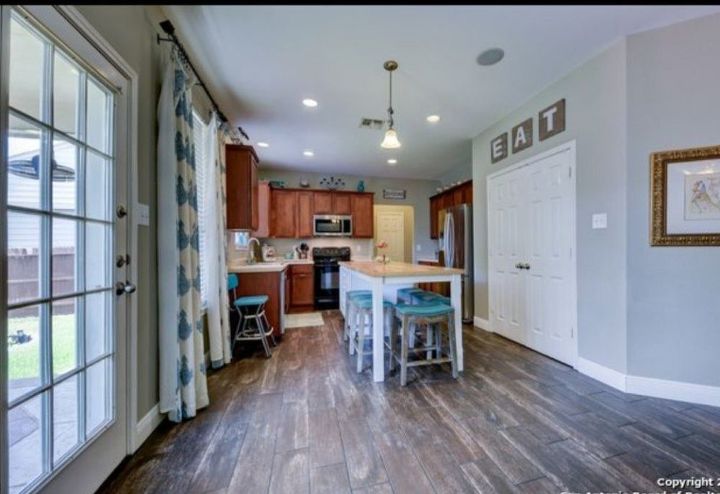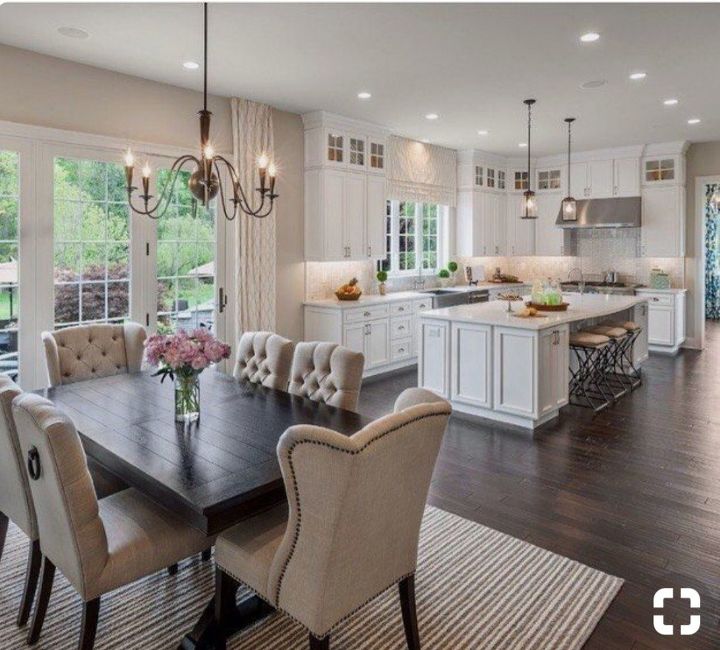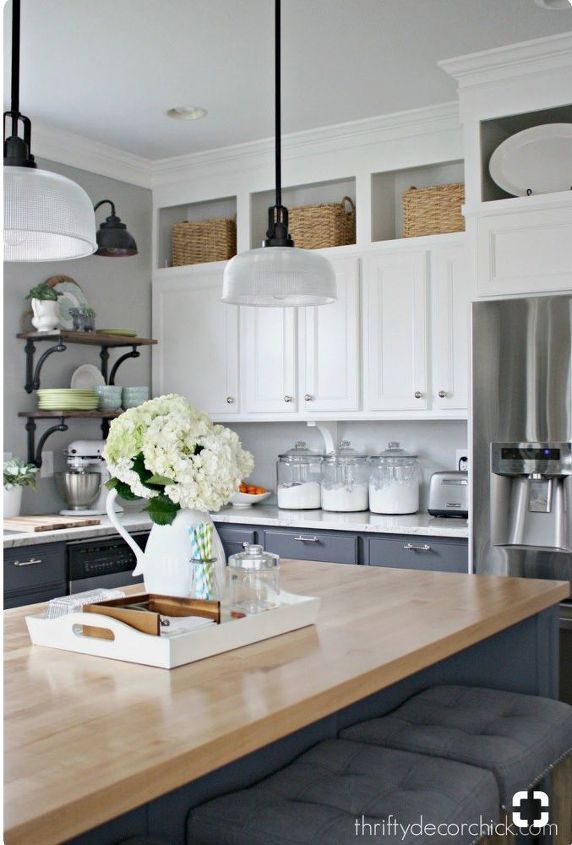 liking the stepping outside my box with blue on bottom