How to update laundry room? Answered
My laundry room needs updated. Any recommendations. FIRST- The washer water hose is hooked to faucet for the sink. The hose are exposed. What's the best way to make this look better. I'm open to purchasing a new sink. I'm trying to avoid hiring a plumber but will if necessary.
SECOND - the panel on way. It's glued and nailed to studs. I'm contemplating painting - though some pieces needs replacing- or replace all and glue and nail. Seems easy for a rookie to do?
I can't look at this room any longer👿
HELP!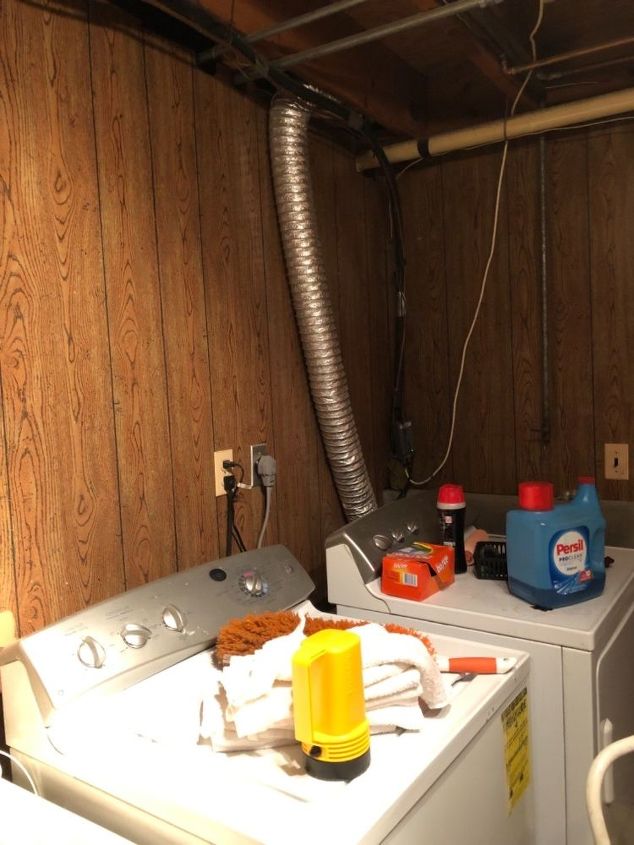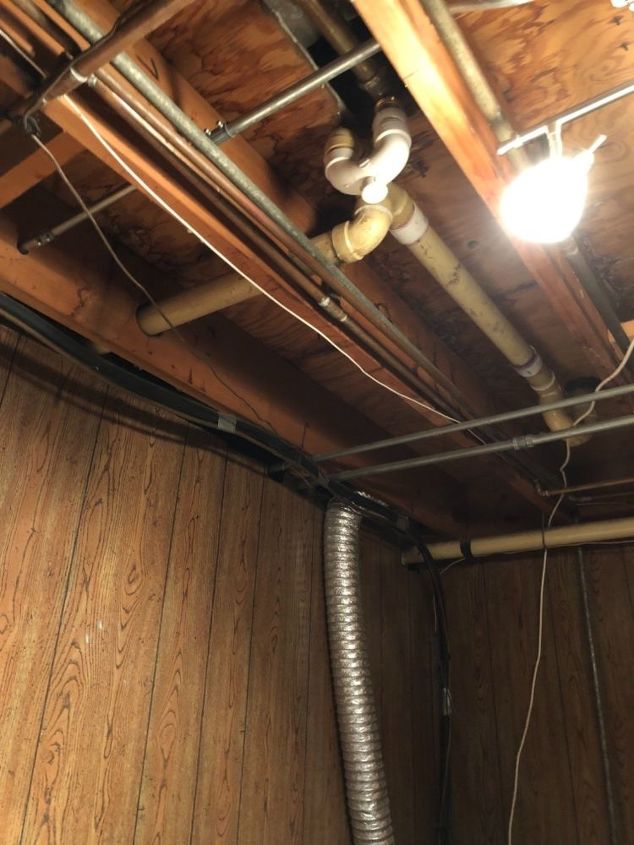 No ceiling. Lots of wires. Vent from dryer going outside the house.