Heavily duty laundry

Answered
I have the most laundry in the world if you seen my other Q's you will or won't know I have a very impractical kitchen, no storage. I have this little item from Ikea that was taking up unsightly space until I thought a dirty laundry station. It is an Ikea trofas, any ideas on making it fit in with a high gloss kitchen or at all? Using the drawer for access laundry?
Ikea tofast tower 4 drawers:
http://m.ikea.com/gb/en/catalog/products/art/30091452/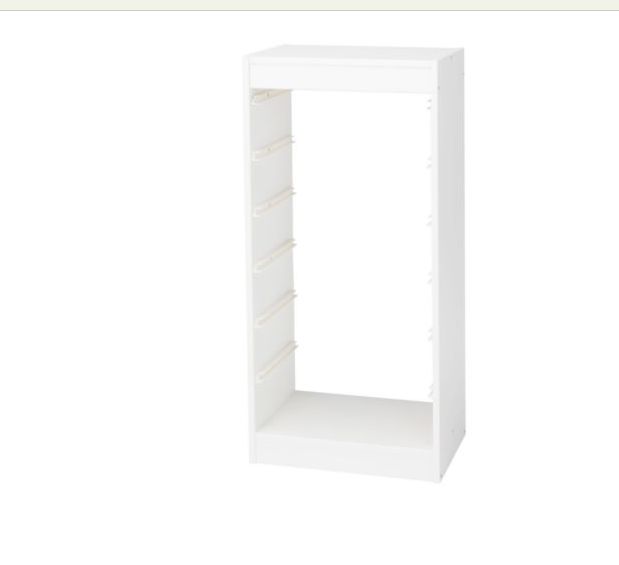 Related Discussions Smi19247767
on Jun 21, 2018 Dede
on Jan 26, 2018
Can someone tell me how to fold a fitted sheet so that it fits nicely in my linen closet? Lori
on Oct 26, 2021
These cabinets look as if there is at least 20yrs of gunky, greasy, chunky build-up on them. But heavy duty scrubbing isn't really an option due to my neck injury.

Serena R Morris
on Dec 30, 2016
I have an old house with old cabinets. The cabinet that holds my pots and pans is a disaster! It goes all the way to the back wall, so everything always falls back th... See more

Julie Moyna
on Jan 21, 2016
I have over 100 antique and vintage cookie cutters in various sizes and shapes. Some copper, some galvanized and some red plastic. They are kept in two of my apotheca... See more Sharon
on Dec 29, 2016
Does anyone have a means of storing Tupperware lids? I currently have the standing up against the cabinet wall and the back wall. Other non-essential dishes hold up t... See more

Sarit N.
on Jan 23, 2017
Hey Hometalkers! I need some advice. In my rental apartment I have a space between the cabinets. It's about 11 inches wide and 3 feet tall. Right now there are hooks ... See more